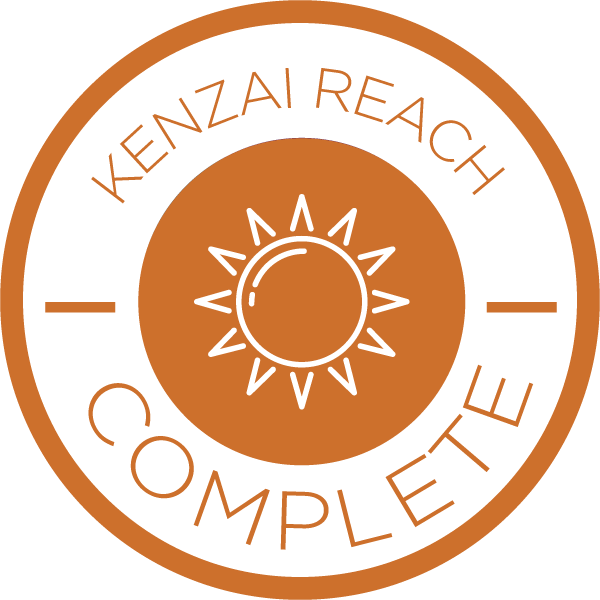 I had a lot of difficulties in completing KR: a few due to the program a LOT due to conflicting priorities in my life during the program. I will focus on the program for this graduation post.
Everybody says it about KR: it is a different kind of program. There are also lessons on this! During KR, you push your body in a different way and it does require a mental shift from achieving 'deep burn' to 'long stretch' !
I loved the morning stretches as they woke up my body nicely. I also loved to be able to do yoga poses daily through the program. Having done yoga classes for several years before KR was a definite plus, it helped understanding how the pose should feel. The descriptions are good but when your body is stiff, it can be very difficult to figure out on your own what is the next less-perfect pose (without being in 'poor form'). I also bought a few additional pieces of equipment: 2 yoga blocks and a yoga belt which helped me.
What I found really powerful in KR was to do the exercises in an 'ambiance': i put some relaxing music, a candle on and it helped me stretch deeper and also relax in a welcome and powerful way, even during the evening stretches (which I initially found difficult/annoying because too long). My head would stop buzzing from work problems and I could sleep like a baby afterwards no matter what!
What made it difficult for me to stick to it is having to split the training throughout the day: one part first thing in the morning, one part in the evening and the middle part can be done whenever. I also missed doing more active training and, with work stress, I lost in fitness and gained several pounds and % body fat :( during KR.
Although my fellowship was poor, I enjoyed the training and my flexibility has improved (see picture, I was 10cm or so away from the ground on my initial assessment!).
Being more aware of its actual differences could have helped me while discovering how it unraveled was also nice! Any way, I do recommend KR, it is a different kind of program but it was really effective to increase my flexibility.
Thank you to my fellow Kenzai Reachers for their support and to Ward for his encouragements, advice and support.
---