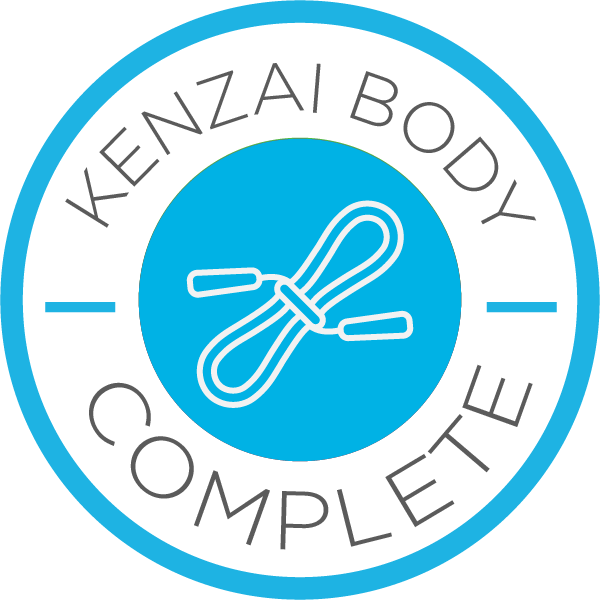 The journey began for me August last year when my good friend recommended my husband do the program.  He said it would be life changing and well – it was.  My husband formed some serious bad ass exercise habits, and was eating the best I'd seen he was like a new man.   I was the support team on the side line pushing him and I was learning along the way.
1 year had gone by and I could tell that what my husband learnt was now engrained in him and the workouts had not slacked off in fact he was taking it to the next level.  I knew then it was my turn to do the program I was ready for it.
The last 90 days have been both challenging and rewarding and I've absolutely loved the structure.  My body has changed shape and I feel good, clothes just sit better.  I am satisfied with my progress and I now am the fittest I've ever been. 
The best part of the program for me was that I was able to do it all at home.  For me this is it, no turning back.  I will be continuing with the workouts and skipping, I love it.   I am amazed at how good it feels. – to be fit.  Pre pcp I had never really experienced how good you can feel by exercising.   Who knows I may even consider re-peak down the track. 
I have spent the last few days in Sydney which was a lovely trip however, I was glad to get back home to my comforts of my morning skipping, my delicious omelette, my fresh fruits and my transformed dining room/exercise cave.  Eating out will never be the same.  There is a new rule at home my husband has made – its this …   I must walk first in front of him when walking up our stairs. ha ha. 
Big thanks goes out to:
The Pavo team - I would like to thank all my Pavo team mates who helped me get through the journey.  Reading your blogs kept me smiling and motivated.  Without you guys I could not have done this. 
Ward - Huge thanks and total respect goes to you Ward for your encouragement, sense of humour and awesome attitude when things were getting tough you pushed me along the way I thank you for this. 
Patrick - You are a legend.   The program has changed my life for the better.  You have given me the tools.  You've taught me that I can take time for myself and because of this I am a better person not only for me but for my family.  
Steve – You told me that it will be so good and it is.  I knew when you introduced me to this program that it was more than just about losing weight.  Thank you so much Steve.   
Husband dan – Thanks for skipping along side me in your skin coloured undies  when things were getting tough and encouraging me all along the way.  PS.  I'm about to sign you up to re-peak he he.  
Support team – Matty B and my sister Carly.  Thanks for your support and also now its your turn guys. Good luck Matty B your in for a great journey.
---