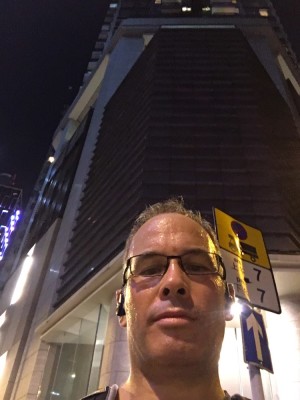 The gremlins have been out. I posted yesterday and it wasn't saved so this morning I got a nasty reminder...sorry team.
I was commenting that I have a lot of work visitors recently + a busy golf weekend last week so I haven't been as good on exercises as I could/should have been. Trying to make sure I don't miss the runs.
Attached is my previous homework assignment...yes, this is the urban jungle of HK (Wanchai) but I can go up the hill to a flat running trail through the trees, around the corner to the Happy Valley running track or 500m to the harbour front where I can pick my way through the buildings and pedestrians to find a good path. I also threw in 1 photo of south of the island where I don't run often enough!
For this week I will go the no headphones route to change it up. On my way to the track now.
Finish strong runners!
---