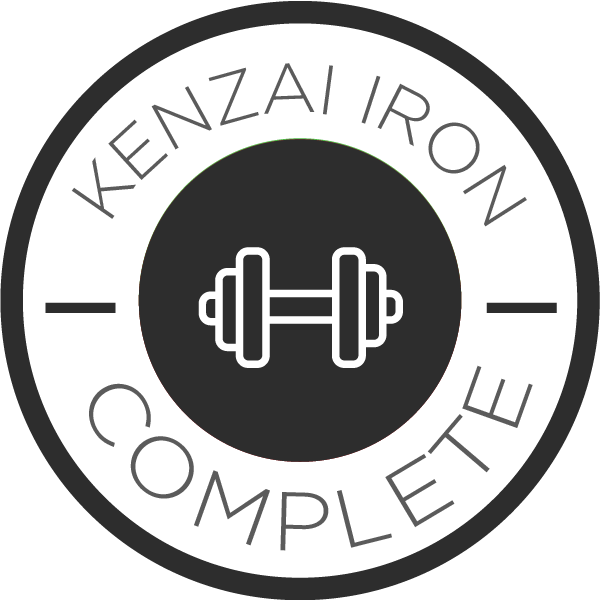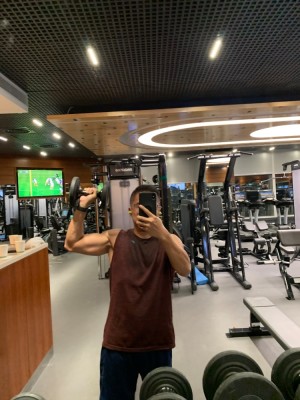 A big salute to all my Team Denim teammates for finishing IRON, and big thanks to trainer Burnsie for all help and guidance. This was a serious program that required serious dedication and perseverance. I am grateful for all of your support throughout. Consistent with what I've found with each of the previous Kenzai programs I've tried over the past year, I continue to learn a great deal about nutrition and exercise and how my body responds to the various inputs and stimuli that I throw at it. Though work threw a few obstacles my way during the course of the program (hey, it's 90 days long; what are the chances that anyone can actually get through the entire program cleanly?), I did my best to stay on plan. I'm very happy with the results that I achieved on this program, both physical and mental. I didn't finish up the last week of exercises, so will take an extra week to get through them. It'll give me something to do to try to offset some of the holiday festivities that have already started.
I'll definitely repeat this program at some point in the future. I don't yet know which program I'll sign up for next, but will probably look to do a 4 or 6 week program next time. For now, though, I'm planning to take a few weeks off to fully enjoy the holidays and a couple of family trips we have planned in December and January.
My final photo is a dumbbell salute to everyone who has helped and supported me throughout my Kenzai journeys. Happy Holidays!
---