Rest ... Glorious Rest!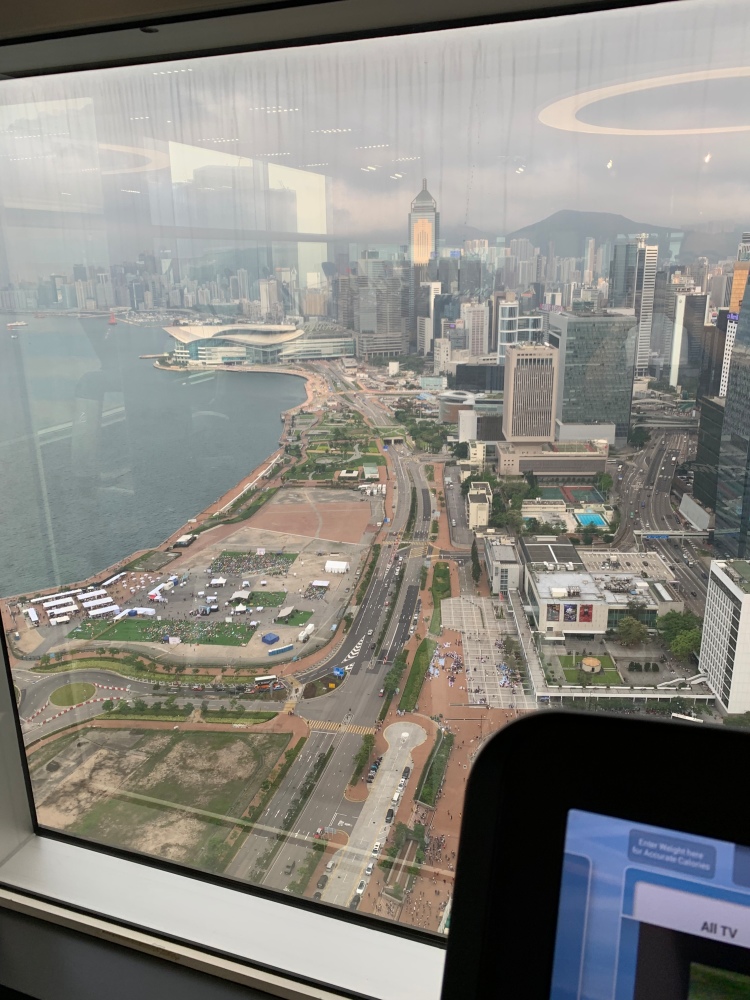 Day 38, you were greatly appreciated! The rest really helped. Some (though not all) of the constant soreness accumulated over the last week and a half alleviated. I'm ready to tackle Day 39, and charge toward the finish line. Come get some!
OK, for last week's weekly challenge, I fully acknowledge that I'm cheating here. Attached pic is the view from my gym, which is on the 49th (top) floor of an office building in Central Hong Kong. I get to enjoy these views during my workouts, which never gets old.
Tweet