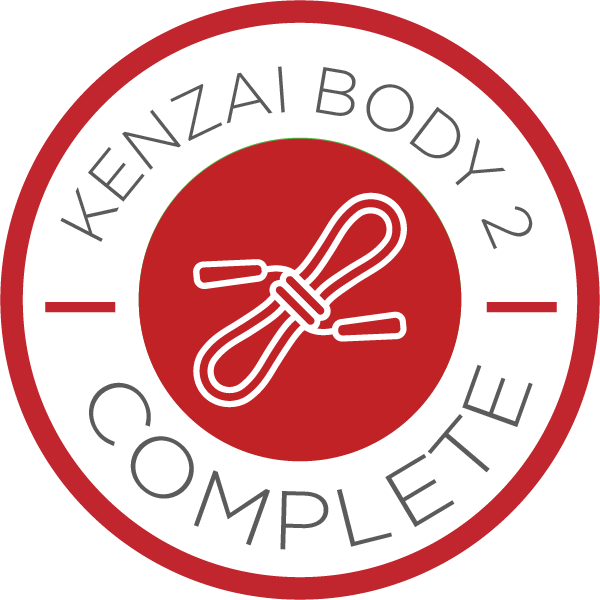 Why weight?
GRADUATION POST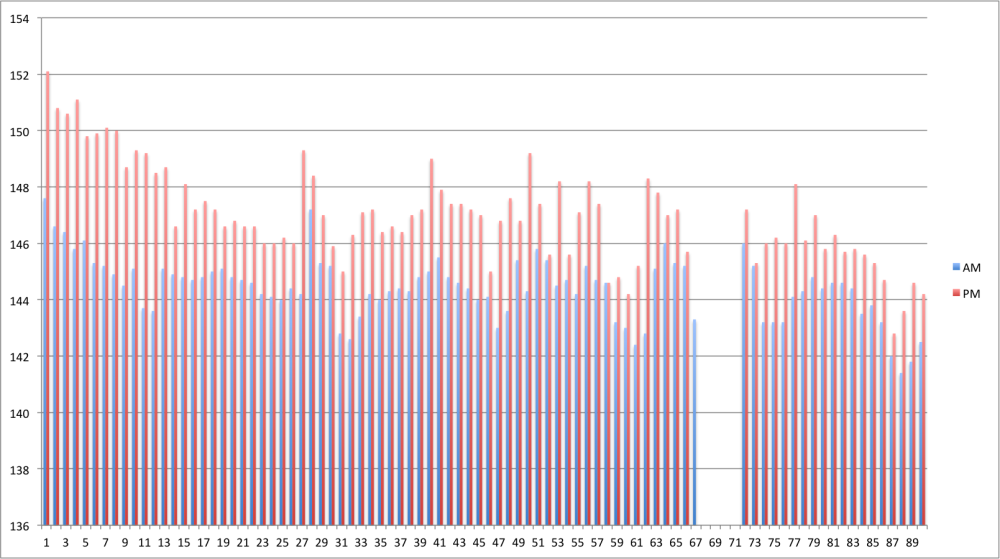 I know we always tell trainees not to bother with the scale. It doesn't show you the real picture with what's happening in your body. I know that, but somewhere in the back of my mind, I wanted more. I question why the doctor weighs us at every visit, and why people are so obsessed with this number. I decided to use this KB2 journey as a little experiment and I weighed myself twice a day nearly every day (I missed a few days because I was out of town and didn't have a scale) Still, it's pretty telling.
I realized that what I ate and drank in the evening had a direct correlation on what my weight was. It seemed that the evenings presented the most variability for me. I was pretty consistent during the day. At night, depending on my hunger, I might have had more fruit or tea so it really was those evening intakes that made a big difference. Sometimes as much as a 5lb swing from morning to night. On nights that I went out dancing and didn't have tea or as much fruit, my weight was lower. Once only increasing by .5lbs from morning to night.
You can look at the chart to see the day to day but here are the big numbers as I see it.
Starting: AM: 147.6 PM:152.1
Half way: AM: 144 PM:147
Final: AM: 142.5 PM:144.2
Total lbs lost: AM: 5.1 PM:7.9
I fluctuated a lot throughout the program most consistently staying around 145 lbs. It wasn't until day 58, that I dropped below 145 at night and that was only for a few days. Then it happened again on day 85 and remained for the final week. That's a long time with little to show on the scales.
BUT my clothes were consistently getting more loose, I was seeing more and more muscle tone and my face was getting thinner. I was finding improvement with my cardio and needing to increase the level of resistance on my bands. Clearly, I was making progress and shifting mass but the scales were singing a different tune.
So my take aways are that weight is a number that can be used for baseline data and periodic maintenance. It is not a measure of health or fitness. It does not define me or my worth. I am powerful and I crushed 90 days of workouts. I have re-solidified healthy eating habits and feel good about the way I look. Oh and only one person commented on my changes. Just. 1.
But I wasn't doing it for them. I did it for me, because I wanted to feel good. Mission Accomplished.
Thanks to Malia for being our awesome trainer. To Richard for being my in-house support and partner in crime. Special shout out to our killer Willow team. You guys rocked it! I am so impressed with the community this KB2 group developed. Congratulations everyone, we did it!!!
Tweet