Farewell bowl of laksa and new toy
Had a lovely, albeit very hot walk around for free cardio on Saturday. Went with Namrata M from my KB group and we caught up about our summer activities then commiserated on the diet. We split up for lunch as she is on program and I went to my favorite laksa place in Central. Yum! Omg, the laksa is good there.
My kids start school on Wednesday so we are enjoying the last few days of no structure. I batch cooked some veggies last night, including severely over baking some sweet potato after not setting the timer and I have fruit in the fridge. Ready for the next 5 weeks here.
Last but not least, my lovely neighbor brought back this yogurt maker from Europe for me! First batch went in last night, I made it with skim milk and no sugar so let's see what comes out.
Other photos: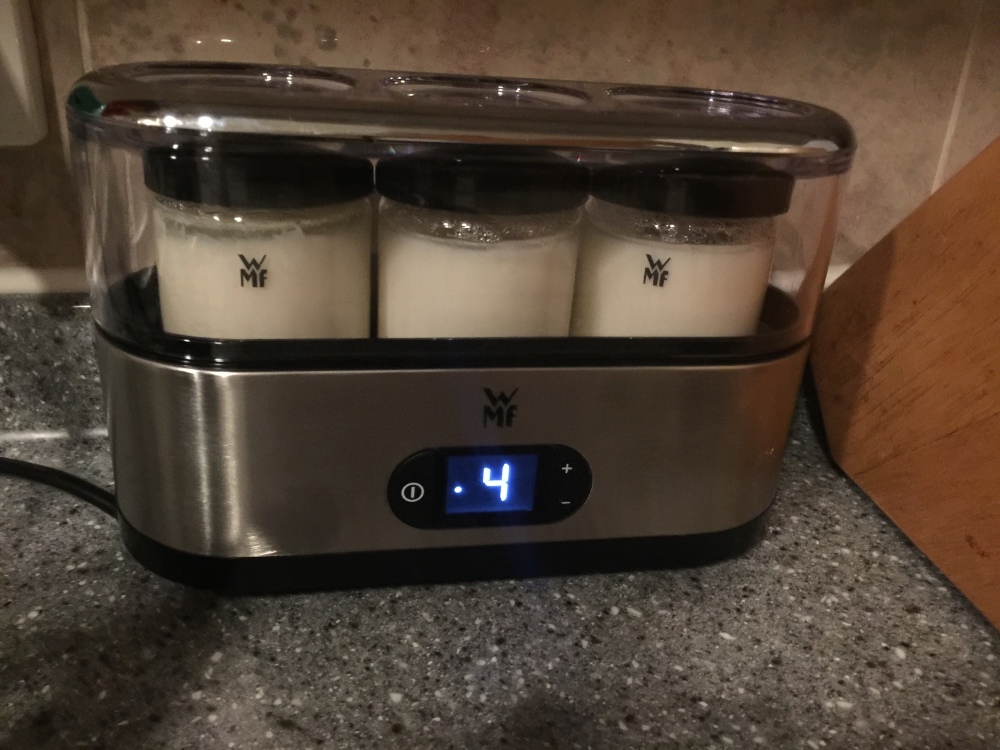 Tweet