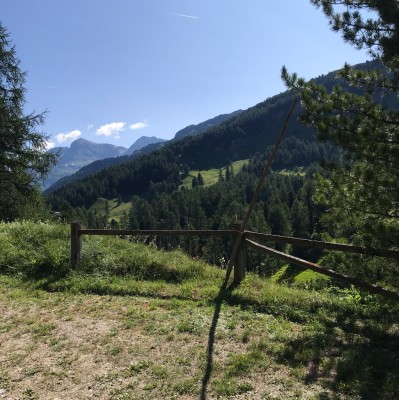 You know what, I never thought about this.
Maybe I would like to wake up and master the art of guitar playing 😁
I've tried few times to learn properly to play guitar and I know it's not easy because it's very time demanding. I always had other priorities so I've always postponed.
Who knows, maybe to tomorrow morning I'll do a solo better than Angus Young, I'll let you know 😉
By the way, this was the workout spot of this morning. Super nice, but skipping at 1900m above sea level is not that easy!
---