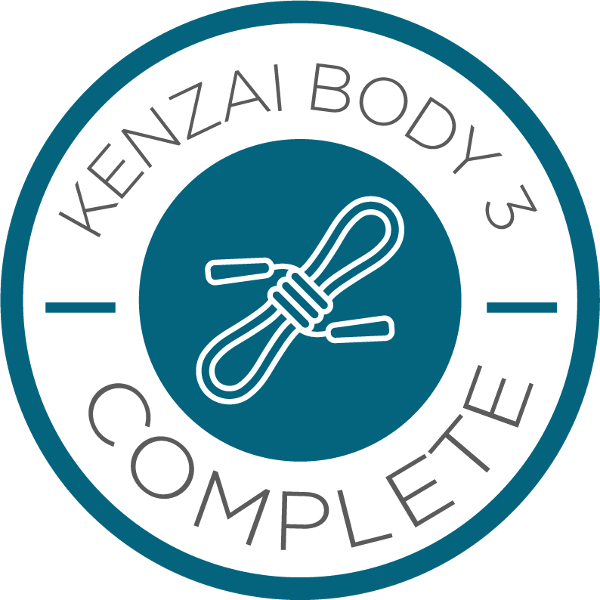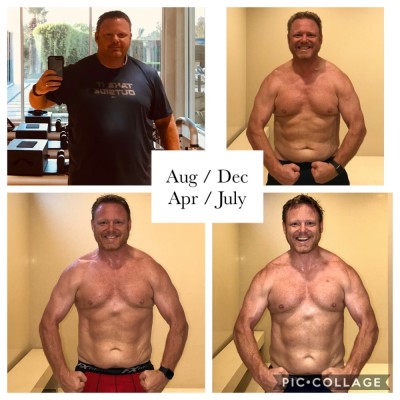 My Kenzai journey started almost a year ago with KB1 last August. Over the last year, I did the Kenzai Body gauntlet, Chisel and a Ranger Challenge. I am proud of the results and in particular the fact that I was able to consistently make a lifestyle change and transformation. I sustained my health, workouts, diet and a more healthy and fit body. I have learned a ton thru the lessons. More than 300 workouts and days of healthy, clean living in a year. I feel like a new person and am excited to see where the future takes me. Here are a couple of composite pictures. First one is a shot from August followed by the final photo from KB1, 2, and 3. In the second picture you'll see another composite as I kept the shirt from my first workout and the second pic is a side by side comparison.
None of this would have been possible without a ton of support from friends, family and the Kenzai community. I have to thank Ed G for introducing me to the program. In addition to Ed, Kenzai friends and alums Vasu, Peter and Jonathan B also were great in creating a workout crew in the morning – it's great to have a commitment partner for the early AM sessions at the HK American Club. I also have appreciated my trainers: Ward (KB3), Elissa (KB2), and Thomas (KB1 + Chisel). Jim M motivated me to do the Ranger Challenge and also inspired me to jump like the Gods, so I added Kronos, Zeus and Poseidon to my routine and have seen an incredible change in my skipping ability and muscle definition and stamina as a result. I had the chance to coach little league with another Kenzai athlete, Willett (Birdman) and we have had a great time this past season playing baseball and getting the boys in shape with some weekend workouts. I have met so many Kenzai friends and fellow trainees over the past year and thank all of you for your support. I know I will miss some but a call out to my Kingfisher teammates in KB3 plus Kevin G, Manjit, John H, Kathleen C, Cora, Randall, Jason (Fish), Kate B, Ted B, Adelyn, and Rebecca who have been standouts in providing constant support and feedback. Sincerely thank you to all. I am also excited to see a friend join KB1 based on a conversation we had – good luck Ismael and remember to pay it forward my friend.
I am going to focus on maintaining a tight diet and cardio for the next two weeks before a family wedding and then I am going to go off diet and will definitely be enjoying a vacation in Rehoboth Beach, Delaware. I'll be back soon for the next adventure and look forward to training with some of you again soon and seeing where the future takes us.
Congratulations to my Kingfisher KB3 teammates! Kenzai Strong!
---