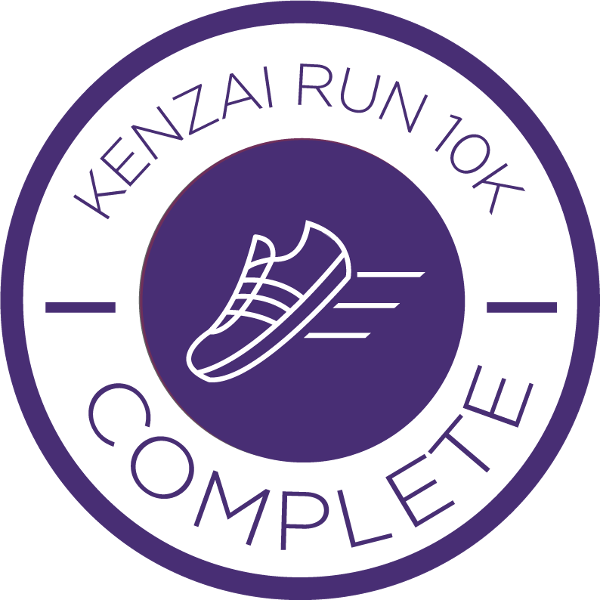 Kenzai Run Complete!
GRADUATION POST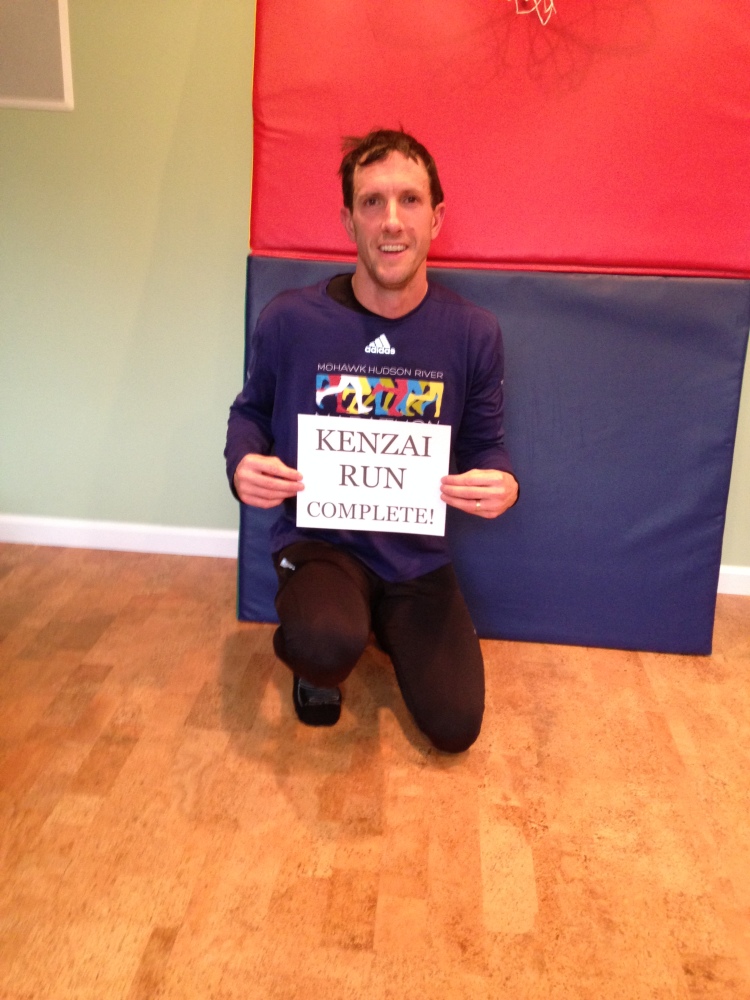 A mild 40F degree February winter day made the final Kenzai Run 'distance run' a bit easier to take on. Today's run was a good end to a great program.
Coming into the program, I was bringing some running experience, having trained last summer to do my first marathon. Even so, I knew (and still know) I have lots to learn to make my running skills more efficient and stronger, so I can have running as a permanent cardio option in my arsenal for years to come. So with that mindset coming in, this is how I exit the program:
1) I've run 4 days a week, for 6 weeks straight, and the knees and feet survived it. 2 days a week was my usual routine last year, and was only increased to 3 days a week for a couple months to get the marathon training 'distance' runs in. I'm very pleased to see that when approached correctly, 4 days a week is doable for my body. I will likely migrate back to my 2-3 days a week run routine, especially during road cycling season, but it's good to know it's there when I need it.
2) I wanted to learn more on running technique, and that was definitely achieved with this program. The scope of topics that the program covered was exactly what I had hoped for, and just what can be expected from a Kenzai styled program. Whether you've logged 1000's of miles, or are just beginning, and no matter what your personal pace, the structure of this program is perfect to let you get out of it what you want. I highly recommend it for any Kenzai alumni looking to add more fitness components to their life. Well done Patrick and Malia!
3) I didn't enter the program looking to set any PR's or increase my speed skills. The main goal was to get 6 solid weeks of outdoor winter running in and keep the fitness level up for the start of spring. And obviously mid-season summer/fall form can't compete with cold winter muscle performance. BUT, low and behold, today's final run did unexpectedly let me check off one of my 2016 running goals. I had targeted doing 10M for this final distance run, with the outside goal of doing a 13.1M 1/2 if the legs/body were feeling ok. I had a very good first 8M, so I decided to step it up and pushed thru for a strong miles 9-11, so at that point it was worth doing the full 13M. Even though I was running on empty the last 2M (fueled myself for 10M, not 13M, dumb mistake) I got the solo 1/2 marathon done...and broke my 2016 time goal for it too (my haggard look in my final photo is what finishing on empty looks like).
That's it for now. I'm looking forward to getting some more strength workouts in these next few weeks as I notice how much I've lost in strength during these 6 weeks of focusing more on the running.
Thanks to Malia and Angela for the support. Congrats to all of the Chinook group, both teams, on completing your Kenzai Run program. I don't know about you, but I will definitely be looking to see what KRun2 has to offer.
Tweet