Lessons Refresher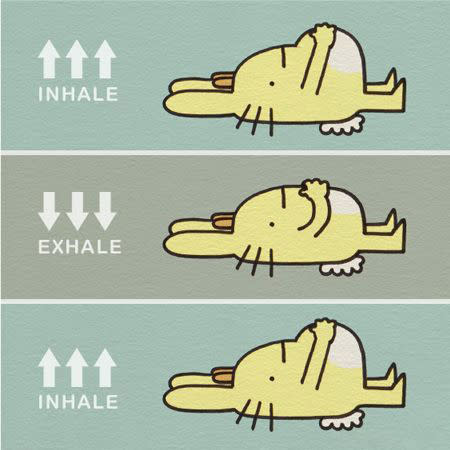 I've been enjoying doing this program with my trainees. When training a program, I'll preview the upcoming lessons a week ahead of time to refresh my memory as to what is coming that week for the teams, to assist with any potential questions. But it's just an overall review and not a full re-read of each lesson, as I already know what's in them from when I completed the program previously, and trained it before too.
But with being on the team this time too, I've been re-reading all the lessons in full from a trainee's viewpoint. It's been a good refresher of some smaller details in the lessons, and a reminder to re-practice aspects of the lessons to give some focus back to things that sometimes slip into the background of your regular training. The belly breathing one is a very important lesson of this program, and an excellent reminder. It's not an easy lesson to implement immediately teammates, so be patient. Keep working on it little by little and it will feel more natural.
Almost 3 weeks complete teammates! Good work. Enjoy your Sunday 5K run. I'll probably squeeze mine in on Saturday evening since it's Mother's Day in the US Sunday, so time for a "run for dad" won't be the smartest choice (I'm not the smartest guy...but I'm not the dumbest either).
Tweet