Team Intro Blog
Apr 24th, 2019 at 10:50PM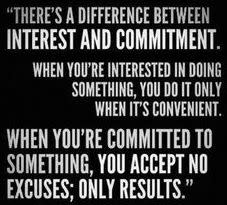 1) The Basics: Where you live; What you do for work and/or play.
I'm in the U.S., a few hours north of New York City. I'm a part-time Kenzai trainer, full-time at-home dad (which means full-time Kid-Uber-Driver), and now full-time dog trainer to our almost 5-month old golden-doodle (so basically a 4th child now 😫).
2) How long have you been around the community and what program(s) have you enjoyed the most?
I completed Kenzai Body back in the fall of 2015. Have completed 11 programs to date, looking for the 12th badge with this session. My top 5 favorites in order are: Iron, Body 3, Run-Half, Chisel, Bells 2.

3) Do you have any prior running experience? And if so, what experience, and what is the longest distance you've run?
I was a late comer to running. It never appealed to me in my 20's & 30's, so aside from running as was necessary for sports practices, I was not a runner. I randomly started running when I turned 40 as a cross-training option for my cycling. Little did I know that I would end up enjoying it as much as I have. So much so that within the first year, I was hooked and ran my first marathon. I wish I had begun younger, but I am very glad that I at least started when I did.
4) Why did you sign up for this program, and do you have any specific goals for yourself? 
Primary goal: The timing works out well for the start of spring running season to join the two teams I'm training and share the journey of these 8-weeks.
Secondary goal: Getting a badge that Head-Trainer, Badge-King Ward doesn't have yet.
5) What one food or drink do you miss the most when you're on a training program? 
Beer!
6) Anything else you'd like to share with your teammates?
As you all know, you get out of this what you put into it, both out on the running trails and out on the blogs. Be both an active teammate and focused trainee, so you can get the most out of these 8-weeks of training. Let's go!!!
Tweet