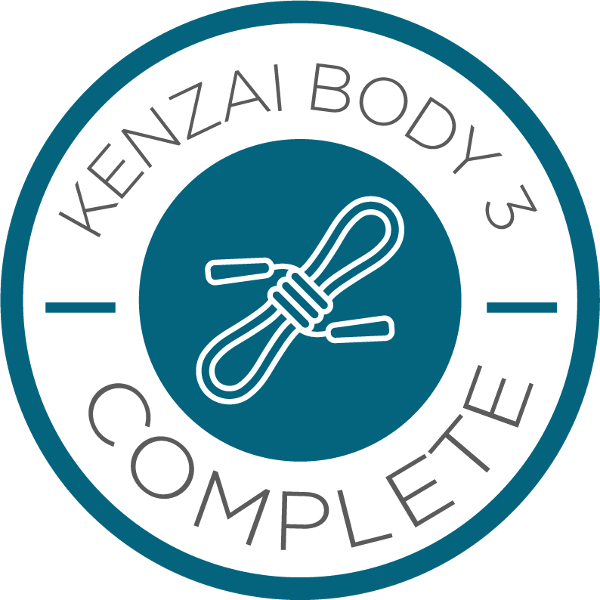 Trilogy Complete!
GRADUATION POST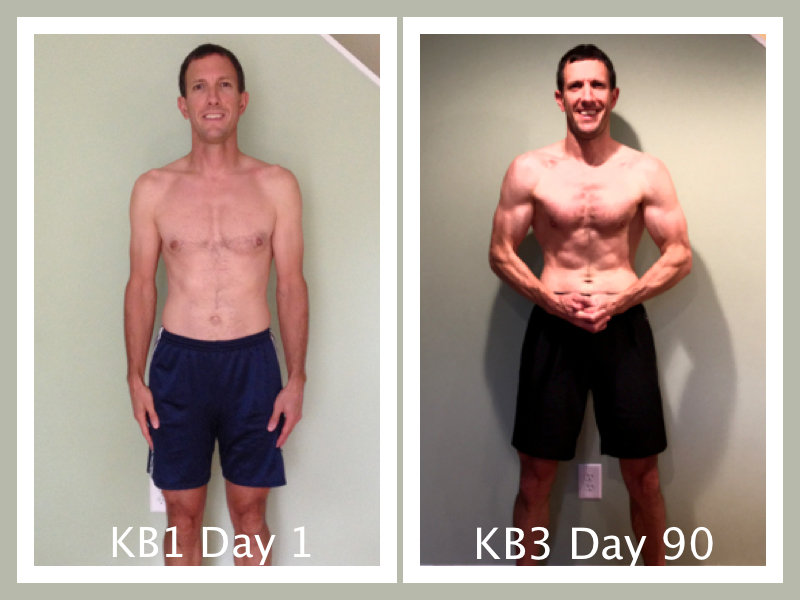 Now that was fun! Ok, maybe not fun in the literal definition of the word, but this definitely was a fun team to train with for the final act of the Body series.
I really enjoyed this program!! Loved the challenge of it all, the new exercises added in, and the variety that was mixed into the weekly routine. And the lessons are always great, but after 180 solid ones thru KB1 and KB2, how could they continue? Well, they did and then some! Another 90 great days of educating the mind too. Outstanding program, Patrick!!
I signed up for KB1 mainly to support my wife in her training efforts. I knew I would get a lot out of the program, but already being active before Kenzai, I wasn't sure how much. As I said in my KB1 grad post, I was very glad I did it. KB1 forced me to push more into the strength component of fitness that my cardio habit was neglecting. And the nutrition aspect was invaluable to experience firsthand, not just reading the info as an aside. Before moving on to KB2, I did Kenzai Run-10k and Run-Half, which I thoroughly enjoyed, and got so much running knowledge from. Last fall it was KB2 time, and yet another positive, challenging and educational 90-days of training. And then this January, starting KB3 seemed like the obvious time to complete the trilogy. What a great capper to the Body series!
As with each of my programs to date, I'm not an all or nothing trainee. I don't approach these 90 days as full-strict training mode mindset, because I am lucky enough to be in a good mental place the last half dozen years or so of being active year-round. Like I said in my KB2 grad post, I find myself more in the 365 day mindset. I buckle down more diet wise on program, but I don't go 100% all in for 90 days, only to feel compelled to go 60% for the weeks afterwards for a mental break. I prefer to train in a more realistic balance for myself. Eat well most all days, but still have a moderate amount of foods that are not 100% Kenzai strict. I realize this approach doesn't always allow me to hit a 100% fittest/leanest/strongest condition, but that's not my true goal. Yes, it's fun to see your results in the mirror, but my goal is to continue staying active and healthy, adding more fitness tools to my arsenal, and playing for the long game. I turned 43 at the start of the year. I can honestly say to myself, not bad for 43! I know I'm far fitter than I was at 33. And the goal is to make 53 feel not too drastically different than 43.
Thanks to the Pumanics and Pumani. This team was incredible! Thanks for all the laughs. And thanks Thomas for leading us. Outstanding motivation as always.
That's it for now. Kettlebells and Reach will both be in my future for sure. But likely will wait until the winter so I can enjoy a full spring/summer/autumn of getting more riding and running in.
Be well!
Tweet