Weekly Challenge #3 - Naked Run
This was one of the challenges I liked the most when doing the original Run-10K program a few years back. I had regularly run with headphones, listening to music, and still do. But this challenge was a good help to try a different approach, and see the value in both sides. I take a break from the headphones more often these days, which is a HUGE help to your breathing too. Listening to how well, or poorly, your breathing is going on a particular run, instead of it being drowned out by the headphones, is a big help to do every so often.
I had to swap some runs and cardio around to make it work into the kids' schedules. Cobbled together a pair of runs during Friday happy hour, first during the son's baseball practice. Second during his guitar lesson right afterwards. I'm slowly adjusting to the reality that these little runs here and there are how I can get things done with the time I have available. Then Saturday, after the morning baseball game, was able to get out for a few hours of road bike riding before the thunderstorms rolled in. It was snowing pollen so much it looked like winter in June. I plan to get my Sunday run in later this morning once the wife is awake to watch the dog and kids. Then I can mark off 6 weeks complete.
Only 14 days to go teammates. Keep it tight and strong to get the body prepped well for the final day's 10k!
Other photos: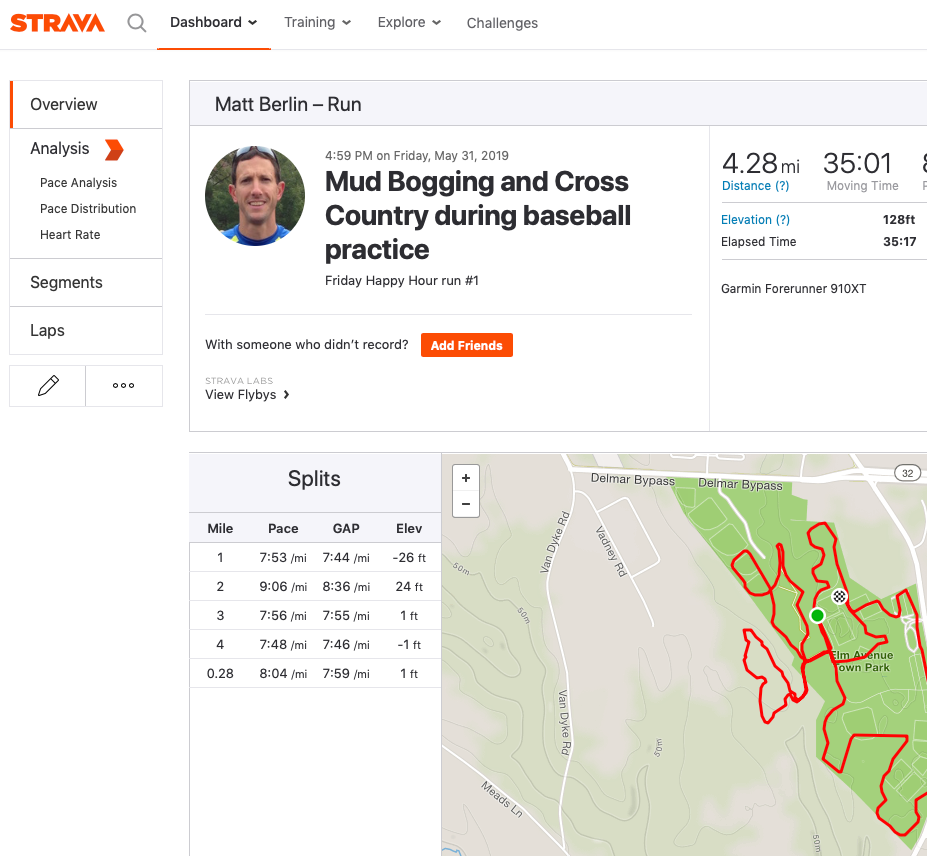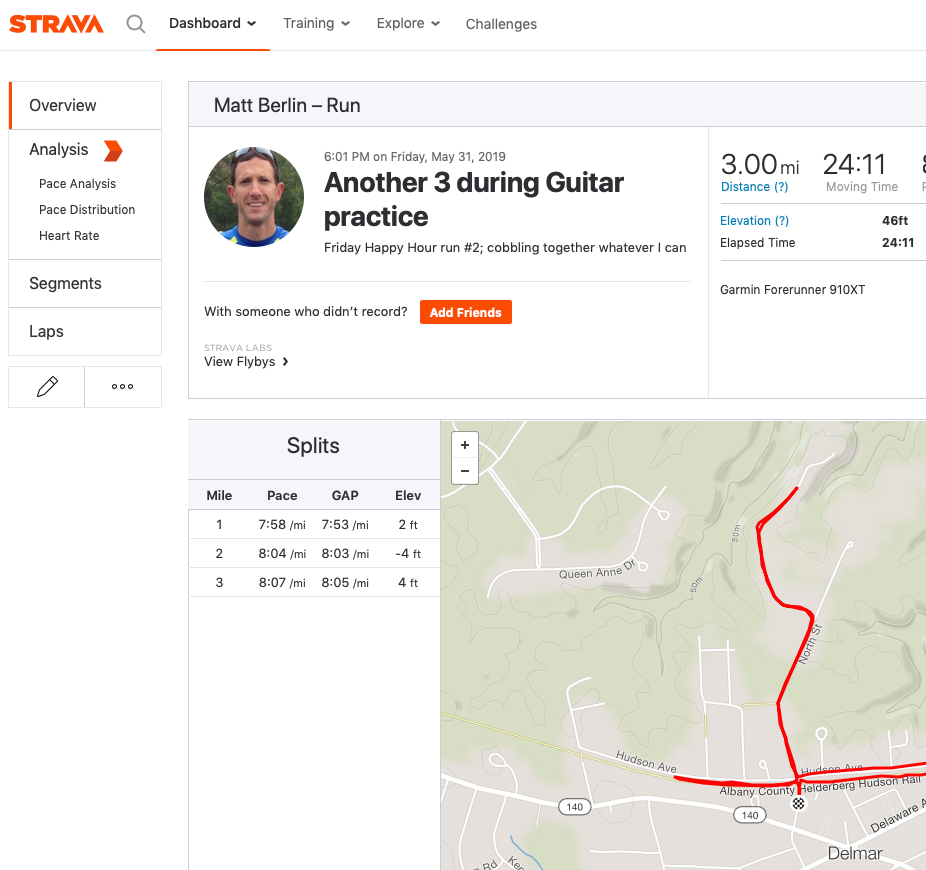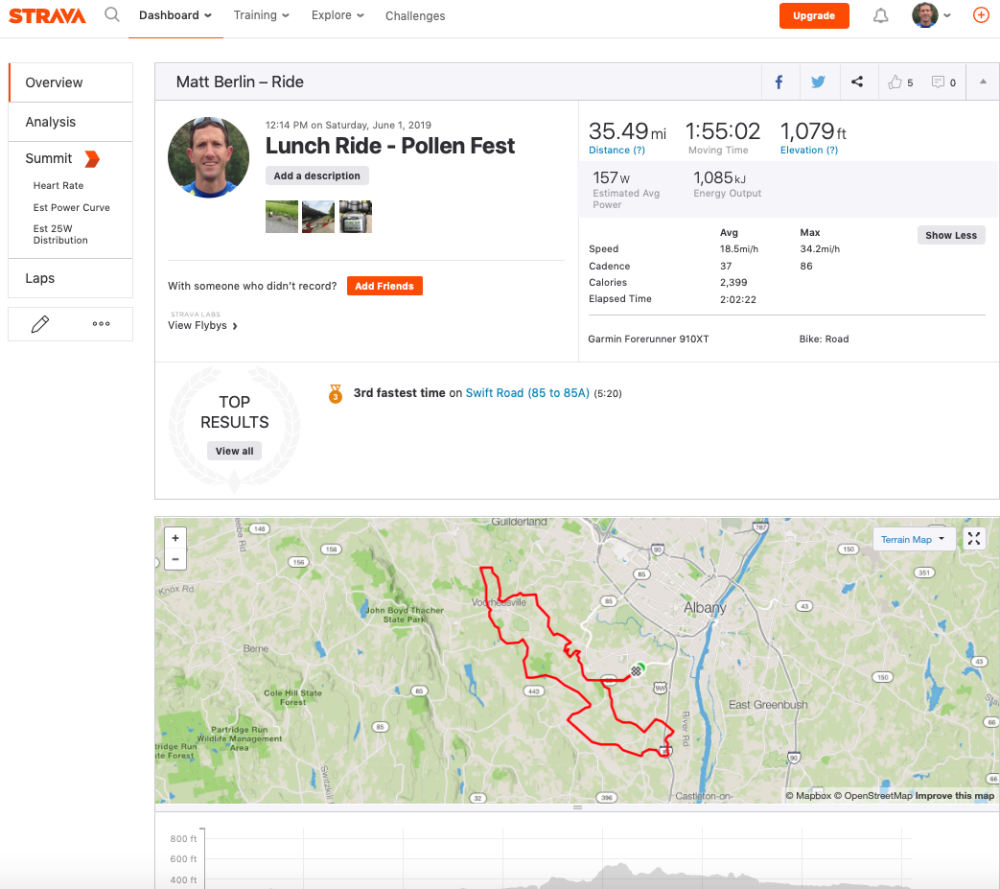 Tweet