Completed!
Program progress: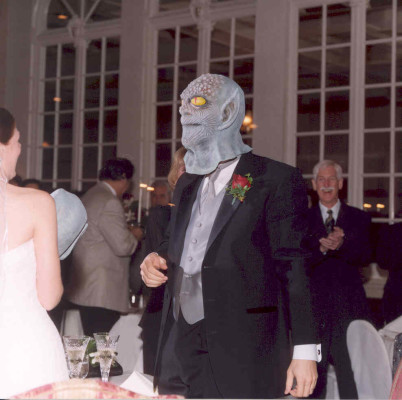 Tomorrow, All Hallow's Day, my wife and I celebrate our 15th wedding anniversary. I pulled up some photos from back then that have the Halloween theme to them. We honeymooned in Hawaii, and then on the way back stopped in San Francisco so we could go to an Oakland Raiders game (wife's team and her idea) and sit in the Black Hole. My brother bought us some masks so we could fit into the crazed them of the The Black Hole and presented them to us at our wedding reception during his toast. Think I still have that monster mask. Should dig it out for our anniversary date night dinner this weekend.
Kids are all primed up and ready for the candy haul. We've got: 11 from Stranger Things, a Mets player (some kids have to learn the hard way), and a Snow Princess for Halloween ball last Friday and maybe a Butterfly for tonight (both improvised since Amazon F'd up her Belle costume delivery…twice!). Good luck all on keeping those candy piles from calling you late night. Reese's Peanut Butter Cups stuffed with Reese's Pieces…what?!?!?! My god who invented that torture device. Those aren't gonna help the Bells 2 final photo one bit.
Beware of hungry pumpkins...
---