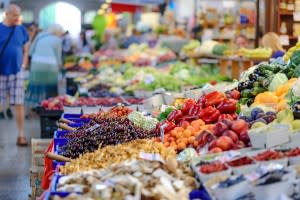 June is just about complete and with that we're ready to wrap up the first half of 2019. Hopefully the goals you started the year with for your nutrition and fitness here at Kenzai are still on track. 
With the second half of the year ahead of us, it's time to make sure we don't lose sight of those goals, and continue to keep healthy eating a key pillar of the year's success. But even with all the best intentions, we all can get stuck in food ruts if we're not careful.
For that reason, I'm setting myself a goal to start off this summer. Time to commit to adding some new variety to the healthy eating. Time for a New Vegetable Challenge.
Here's the challenge. Commit to adding three (3) new vegetables into your eating routine during July. Maybe it's a completely new vegetable you've never even seen before. Or perhaps a vegetable you have seen at the store for years, but never took the time to learn how to add it to your meals. Or simply a vegetable you've had before, but it's been out of the rotation for a long time and needs to find its way back onto your plate in a new way. 
Scan the grocery store produce section, on different shelves than you're used to looking. Hit those farmer's markets to see if you can find something unique to add to that salad, or steam as a side for your next meal. The options are numerous if you take the time to look.
I'm planning to go to our town's farmer's market the next few Saturdays and see what the early summer's harvest is starting to produce. Maybe I'll target some new herbs I haven't tried before to spice things up a it. I'm going to look for some veggies I can add to the grill for some tasty color to go alongside nice pieces of fish and chicken.
Take on the challenge, add those new vegetables this coming month, and share it on your blog.
---