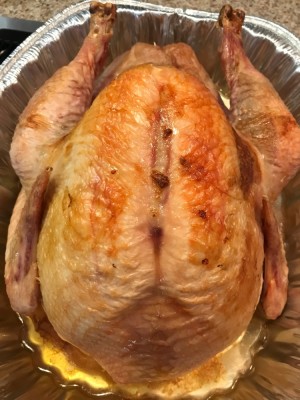 Had a very enjoyable Thanksgiving at home, with just my wife, our 3 children, and my mother. No travel...no stress. Perfect!!
Weather has been bitter cold the last few days, so finally motivated to get the bike trainer setup on Wednesday. Kicked the indoor season off with a session of Short Sprint Intervals. [KNote up today has the workout; reposted below too]. Simple structured workout, gets the heart going for over an hour, and leg fatigue really picks up in the 3rd and 4th set. Adaptable to the bike and rower. Earned some of the Thanksgiving meal with that workout.
Annual Turkey Trot again this year. Just me and the son this time. Older daughter's friends didn't want any part of the -6F wind chill temps, so she passed this year, and too cold for our younger daughter too. Pretty impressive showing the number of people in our town that showed up to participate in the temps. Always a fun way to start Thanksgiving Day.
Hope everyone in the Kenzai world had a Happy Thanksgiving for those that celebrate it.
--------------------------------------------------------------------------------------------
Try this Short Sprint Interval workout the next time you're on the bike or rower.
First, let's orientate you to some basic concepts central to interval training.
RPE: Rate of Perceived Exertion - exercising effort scale of 1 to 10, with 1 being your easiest effort, and 10 your maximum effort.
AR: Active Recovery - easy pedaling/rowing, giving your body a break between intervals, but avoiding stopping motion completely.
Let's begin.
Warm-Up: 10 minutes at level 4-5 RPE
Burst: 40 seconds at level 9-10 RPE, in a medium to large gear/resistance
Recovery: 20 seconds of AR
Repeat that sequence 9 more times, that's 1 Set
4 minutes at level 4-5 RPE in between sets
Complete up to 4 sets during the workout
Cool Down: 5-10 minutes at level 4-5 RPE after Sets complete
---