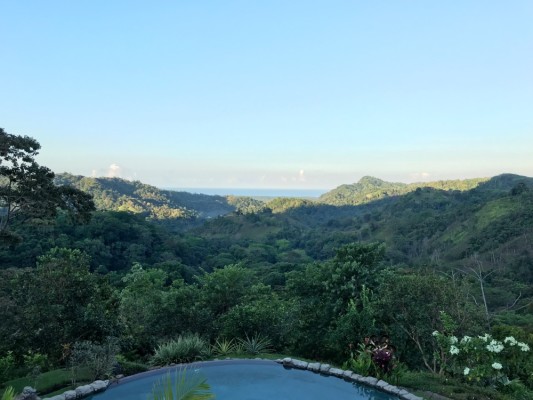 Day 31. Sitting inside during the midday heat and humidity and getting caught up on my blogs. Between internet being sporadic, as well as just busy on vacation, I finally got around to team cyclops blogs today. Had to prioritize the teams I'm training in the little time I had. Great to see our team is going strong into this 5th week. Once we all get over this midweek hump, we'll be hammering the final 10 days strong!
My quick update. 31 for 31 workouts complete. Did Sunday's workout at 4:25am before our morning flight. Glad I did because our travel day was even longer than planned so there was no way I could have fit a workout in that night. Didn't do the push-ups challenge. Ran out of time. Plus my arms were done after that Chest Dip century. Damn!!!
Got days 29-31 done early in the morning. Nice and quiet and the coolest part of the day. Get to look out over the jungle, at the sunrise light hitting the ocean once it clears the mountains, while listening to howler monkeys have their morning conversations. I thought I recorded a quick video of them this morning but alas I didn't. So instead i can only post a photo of the workout location. I'll try again one of the next few days to get a good video.
Been a busy few days already. Got some beach time in and some surfing time for the kids thanks to HT Thomas and his surf lessons. Did zip-lining today thru the jungle canopies. Incredible! Kids liked doing some of the zip runs hanging upside down.
Diets been reasonable. Limited protein options has me downing a lot of eggs as substitutes. But my protein powder survived customs so I've got that going for me.
Off to cool off in the pool. Later Chiselers.
---