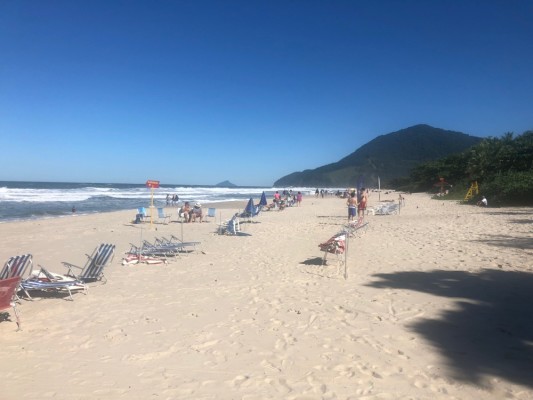 Last week Thursday I agreed to join 3 colleagues on a weekend trip to a lovely beach about 210 km away from our hotel in Sao Paulo. The place had been on my list for some time so I happily accepted the invitation to leave directly after work on Friday for one of the last autumn weekends.
I have to admit that I forgot to pack my resistance bands (were on the table when I came back last night) so I missed some exercises on Saturday. But made up with additional walking that did not bother my Achilles' much.
The food I managed good in quantities of carbs and proteins but missed some veggies. The worst are the few glasses of wine I could not resist.
So this week back to 100% workouts and diet. And as most of my foreign team mates will leave Brazil at the end of the week less disruptions to achieve my goals.
---