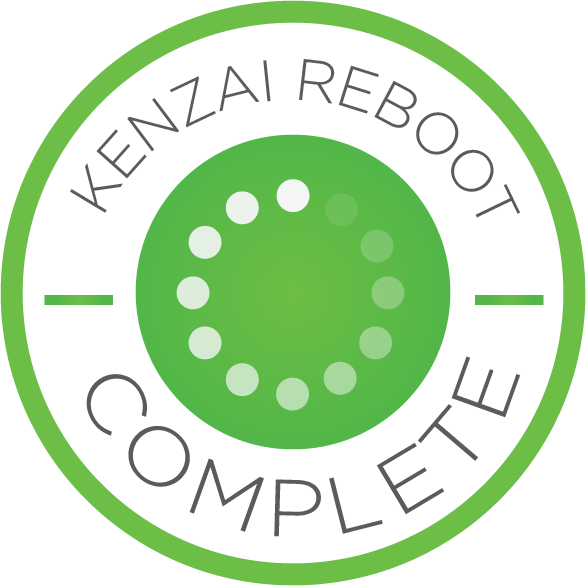 New start of exercise practise
GRADUATION POST
A healthy diet as proposed by Kenzai and cardio are a strong part in my daily routine now. What I already had was definitely anchored better in my life through this Reboot program. I am happy with the ongoing 5 kg weight loss during these 4 weeks. My pictures don't show it but that is because there is still so much more to loose.
Once again I have to admit I am not strong in doing exercises. Some of the Reboot exercises were too tough for me but I did as I could. I really think one day I should do Kenzai Body again as the one that I completed was without exercises due the a fracture in one of my vertebrae's. But before I discuss that with the Kenzai trainers I need to lees more weight.
I have not completed the last challenge but I make a promise here: I will continue to do at least 3 Kenzai workouts per week! My next Kenzai program will be Reach but that only starts May 13th. And I am aiming for another Kenzai Body after that.
Thanks Ward and Team!
Hope to meet you again one day on another Kenzai experience.
Tweet