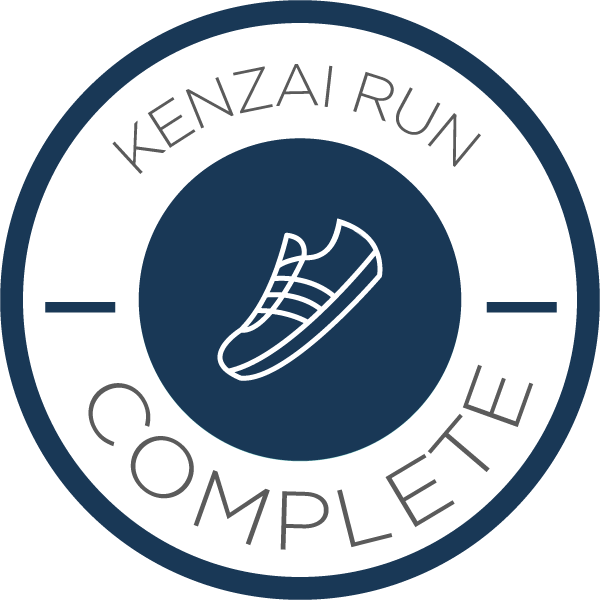 Not really completed ...
GRADUATION POST
Dear team members,
First of all I want to congratulate all of you with completing the Kenzai run and the achievements you have made.
Well done!
Second I need to apologise for not having posted anything for almost 4 weeks. Sorry!
I mentioned in my last post having trouble with the tendons in both my legs and stopped doing any exercise.
When I arrived home 2 weeks ago I did see my family doctor who send me to a sports doctor specialised in trouble with the musculoskeletal system. His conclusions were clear: overload of both achilles tendons
His slotion was quite clear as well: loose 30 kg of weight!
Off course I knew that already, that is why I joined Kenzai. He did not give me exercises for the Achilles' as he said he was afraid in my current condition it would only make it worse. Activities I should be doing is swimming, cycling and perhaps cross-trainer.
So far started a bit of cycling which seems OK. The Achilles' still hurt when I walk and sometimes wake we up in the middle of the night. It is going to be a long and slow recovery and I am focussing on my diet (again).
Take care all, we may meet again in another Kenzai program.
Menno
Tweet