Silver Day10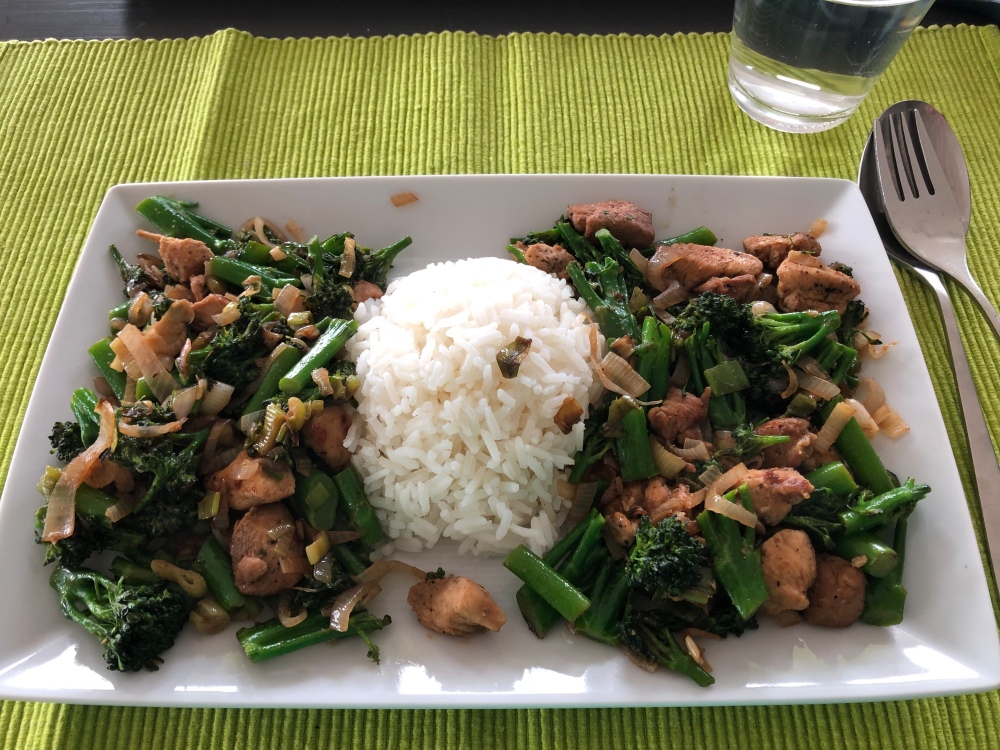 Really noticing the workout is getting heavier by what my shoulders tell me. Think I need to watch my right shoulder during the day as I am not always positioned right behind the 2 laptops. Start getting the hang of the after workout stretches and they feel relaxing.
Last night I had Chinese stir fried veggies and chicken with rice.
Stir fry some onions, garlic and chili in a wok with a bit of sesame oil. Add the broccoli and few spoons of chicken broth and cook for few minutes. Put the veggies on a plate and fry the sliced chicken in the same wok until brown, add some hoisin and oyster sauce and the veggies. Serve with steamed rice. Quick and easy and I love the taste.
I think/hope the spoon each of sauces per portion should not hurt in a Kenzai diet.
Tweet