Silver Day13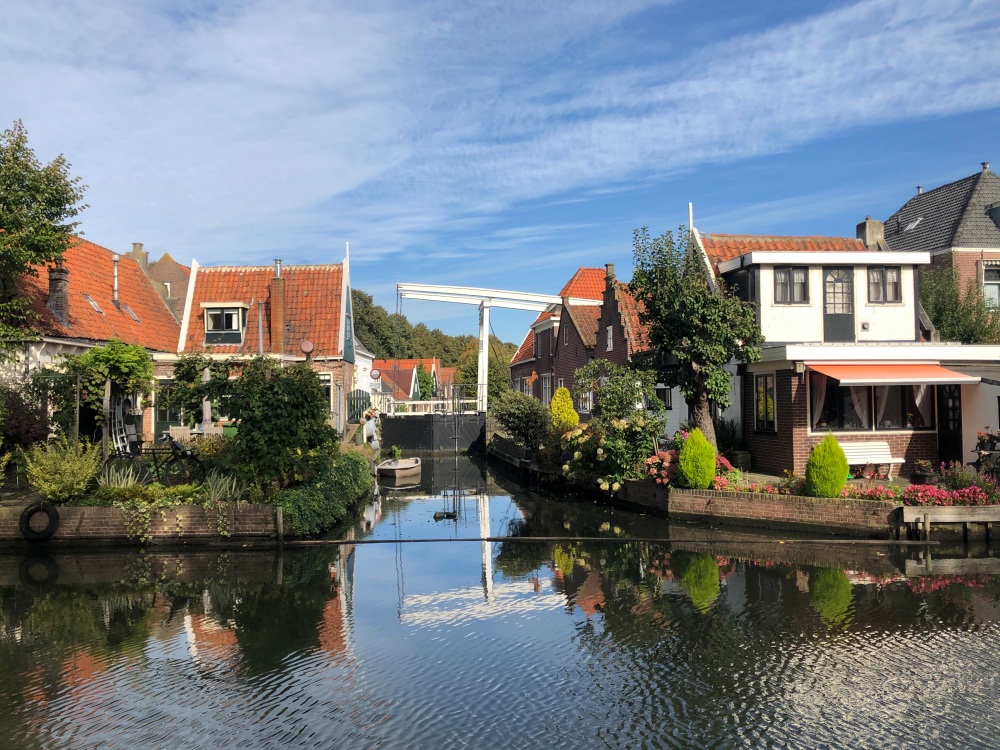 The second time this week that I woke up a bit too late to do my morning exercises as I had a train/metro/bus ride planned to do a hike north of Amsterdam.
I walked along what we call 'De Waterlinie' (The Waterline) which is a military defence line to protect the city of Amsterdam that has its early foundation somewhere in the 16th century. The latest fortresses, canals and dikes were build late 1800 / early 1900. After that they became obsolete by modern warfare of tanks and airplanes but because of the constructions and water-management it is now a world heritage and great place for hiking.
I did a 19,5 km hike today.
When I came home (after a relaxing lunch and 1.5 hours train ride) I did my workout with 14 minutes on the bicycle trainer instead of a brisk walk. It felt really good. The advantage of doing the workout late afternoon I think is that the body is more flexible than early morning.
The first picture is a pittoreske view of Edam. The small village many of you may have hear of because of the small round Edammer Cheese usually packed in red paper.
The picture of the lunch salad shows that restaurant food can still be an option in a Kenzai Diet. Smoked eel and salmon with shrimps on a mixed salad with toast. I asked for the dressing separated and they did so I took it out.
Finally I wonder if you will be able to see this movie of my hike track:
https://www.relive.cc/view/v7O9wyjn1Qq
Other photos:
Tweet