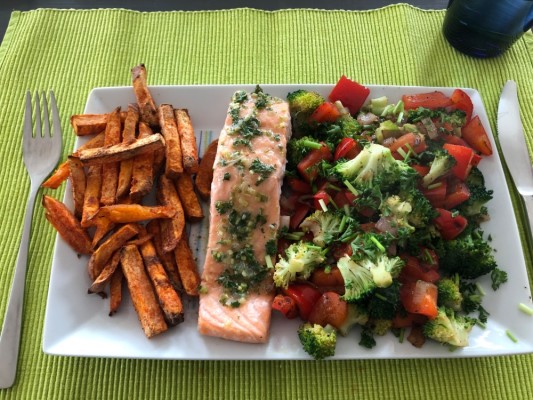 Hi All,
I am a 65 year old Dutchman living in The Hague, Netherlands, who is happy to be back in another Kenzai program where this time the focus is on shaping our bodies. Last year was a bad year for me with lots of work stress, no time taken for exercise and for being an emotional eater the result was a weight as heavy as I had never seen in my life and a body unable to move.
So in December last year I told myself this should change and I am already so happy that thanks to Kenzai I am really better now. The 2 programs that made me focus were Kenzai Mind and Kenzai Reach that I really would recommend to anyone!
To cut a long story short this is what I achieved since last December:
- reduced my weight from 134 kg to 102 kg at the start of this program.
- from not being capable to walk comfortable more than 20 minutes I did a 20 kilometer hike last Saturday.
On top of that I am convinced that living and eating healthy is the strongest support for recovery of prostate cancer that I was diagnosed with. The brachytherapy that I got in early June is showing good results.
I have my end goal in terms of loosing weight but that is not the most important. Shaping my body is and I am sure that while doing that through Kenzai Silver the correct weight will come. The Kenzai diet is more a lifestyle than a diet to me. There is no processed food in my kitchen and I love the balance of carbs, protein and veggies as in the picture of today's lunch that I will post as well as a picture of Saturday's hike.
Looking forward to meet the team and trainer in the blogs!
---