Back to China this week, but found a hotel with a gym and a kitchenette. Now to explore the markets to find some kompliant food options :)
---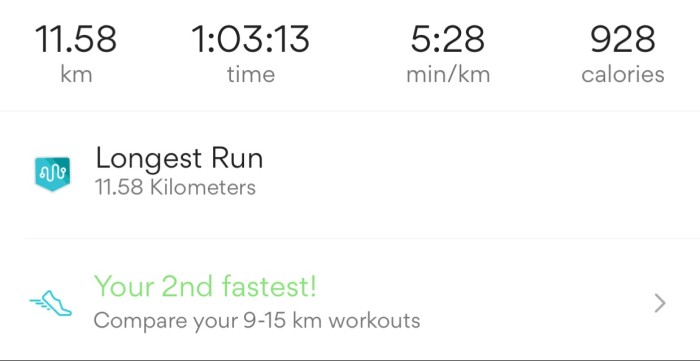 Missed a few workouts this week due to travel and a big wedding celebration out of town, but nailed the 11k tonight. Felt good, strong, and faster than ever.
While the program hasn't been my strongest performance in terms of sticking to the diet and checking off every exercise, I'm still happy with what I've learned and how I'm able to run without fear of injury. I'll count that as a huge success for me :)
Now onto the last week! Hope you all have a great final week 🏃
---
I'm generally a pretty darn positive guy, but I gotta say, these long workouts are woof!
So many sets... so many reps....
I'm stubborn so I push through them all, but I just had to vent.
That is all.
---