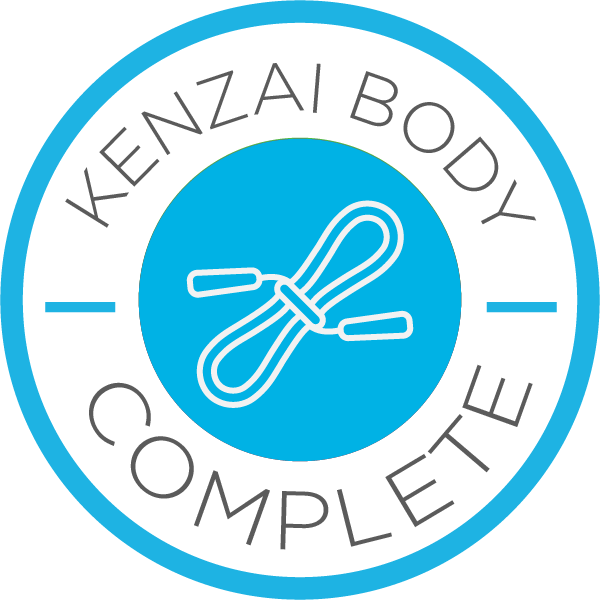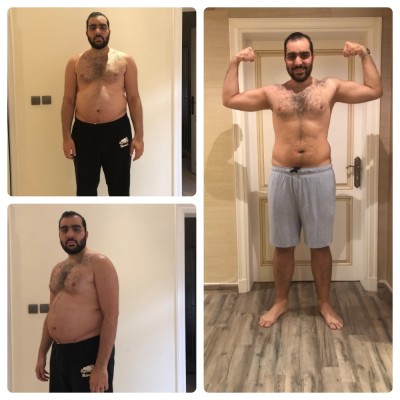 Background:
I had to take sometime after the program the to see how I feel and get my ideas together, so here goes....
I tried this program a year ago around December and didn't finish it and didn't go beyond week 5, due to multiple reasons. I was wanting to do it again as I saw some merit in sticking to the program in full. The plan was to enroll in the March 2018 program. Unfortunately, in February I was diagnosed with an autoimmune disease in my bowel and from there stuff spiraled out of control. I was taking an upwards of 5 different medications daily, my weight started fluctuating, I lost my energy completely and some days I couldn't even think clearly, which lead me to quit my job. It took 8 months to get 80% of my condition in control with some experimental medicine and get on a steady group of medications to control my disease.
Kenzai:
At this point I have gained over 35 kilograms, and just the act of going up the stairs at home would take me out of breath for a while. I even ran out of clothes to wear. With the improvement I was feeling I was determined to get better and improvement my lifestyle and diet, as I have to adjust my life to living with such disease. I felt that Kenzai which I have been wanting to do since the beginning of the year was an option, and indeed it was! Honestly, all my expectation of what the program would do to me were underestimated these past 3 months were both an eye opener and the change of lifestyle I needed to.
The results:
Since the program ended, I indulged a couple of times in those No No food I was avoiding during the 90 days, and my experience was always the same "I said I don't want to do it again or at least not so often". Me and my wife enjoy eating at home much more now, and if my table doesn't have that plate of vegetables something feels off. I recall a period during the program where everything started fitting with each other and I was dieting and working out seamlessly, and that was the best period I felt in my life. I could feel the improvement on my everyday life and at work. I could really say I am healthy, and feel it at the same moment.
Furthermore, I would like to proudly say that I have stopped most of my medications under my doctors recommendation except for one small pill a day and I am feeling 100%. Without a doubt this program was the reason I could improve from 80% to 100% (Something medicine couldn't do). I initially joined Kenzai in 2017 to lose weight. Today I can tell you Kenzai is not about losing weight it is about becoming a healthy person. Moreover, you only know the true value of health when you lose it (god forbid it from happening to anyone).
Thanks:
First and foremost I would like to thank my wife Dina who has supported me tremendously during the program, and by coming with creative Kenzai recipes. Also, thanks to my head trainer Thomas for being always there and responsive. A big thanks to all my group mates you were all really inspiring and supportive. Finally thanks to Shermali (my previous trainer) and to Patrick and Kenzai team for creating this amazing program.
Note: for anyone seeing the pictures and wondering how many kilos did I lose, I honestly don't know I learned in Kenzai that the scale is for fish I never weighed myself since we don't use it over here ;)
See you guys in January !!
Mohammed Nahhas
---