Dinner post 🥗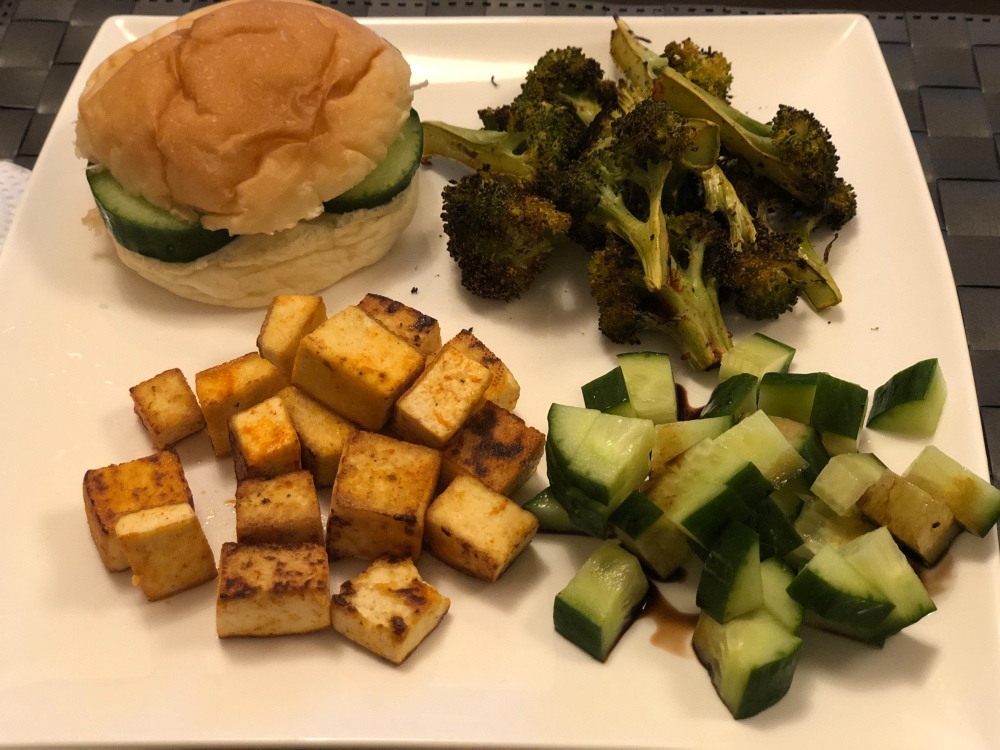 For dinner tonight I made pan fried firm tofu (I'm on a vegetarian diet), roasted broccoli 🥦, tarragon carrots and bread roll with teaspoon of cream cheese (low cal).
I weighed the broccoli before I roasted thinking it the weight wouldn't be that much different once it is roasted. I put 150g of broccoli in the oven and "for fun" I weighed it when I came out as it did look quite a bit smaller and it was only 70g! So I ended up adding 80g of cucumber with a little of balsamic to get all my veggie grams in.
I took a picture of my plate before eating and only realized after I had eaten all my food that I forgot to serve my carrots on the plate! Felt like tonight's dinner was huge 😋.
Tweet