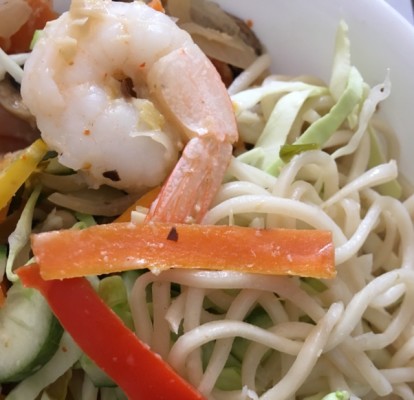 AKA Burmese Khowsuey without the crunch! No fried crunchy condiments, fresh veggies, shrimps, noodles and little dash of coconut curry. I don't know if coconut milk is a good idea for kenzai kind of diet but adds loads of flavor to any dish. I use it sparingly as it is high in calories.
58 days sans oil, salt, sugar. I think I can go on forever!
58 days sans alcohol and bingeing that comes with it, I want to stay that way forever? If I can fit into my old clothes... why not? 😉
Exercises are getting tougher and time consuming now. With the right amount of proteins, carbs, veggies and fruits I can sustain the whole day without dips in the energy level.
Kenzai bring it on!
---