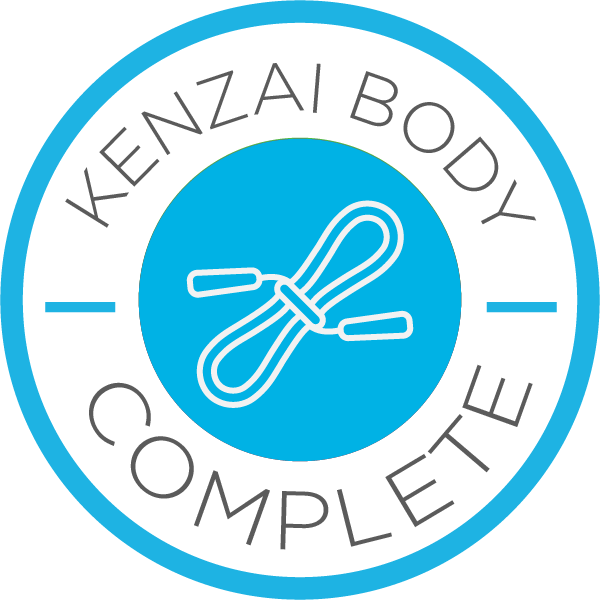 After having my baby and lamenting with new mummy friends over cake that even though I was breast feeding 11ty billion times a day no weight was shifting at all- one of the girls mentioned kenzai I was interested and asked a lot about it and even contacted kenzai to talk about breastfeeding and the diet and exercise. I wanted to start kenzai body exactly 3 months after but was advised to wait another month. Well life then got a bit pickled- I was diagnosed with post natal anxiety and in hindsight I would not have been in the right place to begin. I tried to exercise my way out of it but often times going to gym classes just made everything worse. The kenzai lesson about mental wellness was the only one that I felt needed a tiny tweak which was a stronger emphasis on speaking to a medical professional or encouraging others to should you suspect they are struggling. Anyways come Black Friday when the kenzai email popped into my inbox I was ready to sign up and I'm so so so glad I did.
Kenzai starting and my return to work coincided and there were actually advantages to this. Everything was new so new habits were easy to set up and I no longer had time/energy to socialise. I was so concerned that I would never attain previous levels of fitness because I would be finding time to smash the high impact cardio and heavy weights but I love what I've learned that this isn't necessary! I had really bought into the intense cardio but really dreaded it... a 20 minute skip is brilliant. I benefit of the bands over weights I've noticed is no injury after 3 months of training! I've never gone that long without something needing to physio... maybe a coincidence!
Thebdiet has been great. I love the simplicity no fad easy breezy way of doing things. I see people at work trying shakes and cleanses and I'm so pleased I just get to eat real simple food. Also knowing that when life throws doozie weeks at me I can't always control exercise time but I have full control over what goes in my mouth and that is the biggest part of the battle.
I do wish I'd heard if kenzai pre baby as I'd love to know what results I could have got with some sleep but my little sleep their will one day sleep through (so I'm told)
I have really appreciated the support from team vega... we've crushed this and I've lived reading about everyone's achievements and difficulties as it was great to not feel alone. I'll keep following you on the blogs! My husband has been a massive support and he's also benefited from my kenzai life too!
Also a massive thank you to Elissa and Miranda... every query was responded to and advice was so sensitive and timely really motivational.
For my final photo I'm going to upload a side shot from last week as this is the progress I'm most proud of.
Kenzai really has been life changing for me!
---