a + b = ?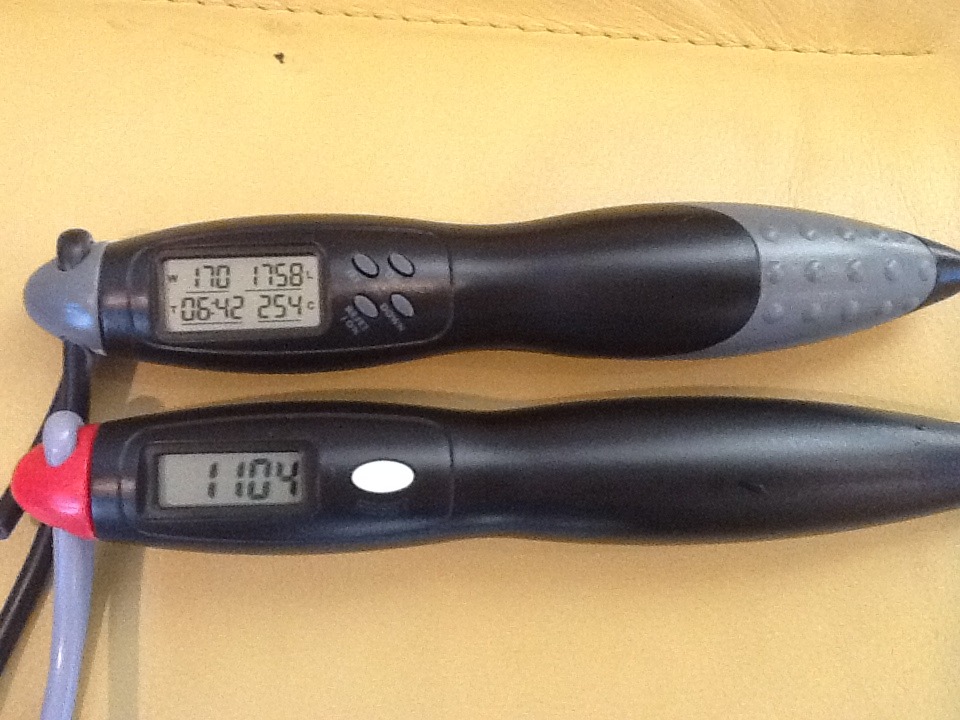 I have to admit that I really had a lot of fun with the super sets. After hearing so much about it, I wasn't sure what to expect but was eager to try them out. The pull-ups/chest dips combo was my favorite, and I was feeling pumped as I managed to start with 7 unassisted pull-ups on the first set before needing a little help. Yeah!

Managed a super long sleep (10 hours!) and was feeling great this morning. I think that's why the jump rope was also really clicking today, and I felt like I was flying. The first 9 minutes I cleared just over 1,500, so I was pushing hard in the second set to see if I could double that when WHOOSH the rope split and the 2 halves went flying everywhere. Fortunately, had ordered a spare online last week, so with only a short delay I could swap over and keep on going. The combined total wasn't as high as I was shooting for but it was an increase on yesterday, so I was very pleased with that result. Really feeling strong this week (but will admit that the super sets left me very tired and I could barely sit up when I was wolfing down my post-workout snack). Eager to wrap up the 90 days with a solid performance!

Otherwise I spent the weekend taking care of my 3-year old (OK, playing with him - not sure which of us had more fun) so my wife could rest and take it easy with the newborn and my mother-in-law could have a break from the demanding child. Running around town, and then to the park, up and down hills and slides, and then carrying 17kg of sleepy child for the long walk home. All good exercise and I had the energy to do all that and more, something that would have been impossible before the PCP. Enjoying life!!!
Tweet