Day 24 - Popeye!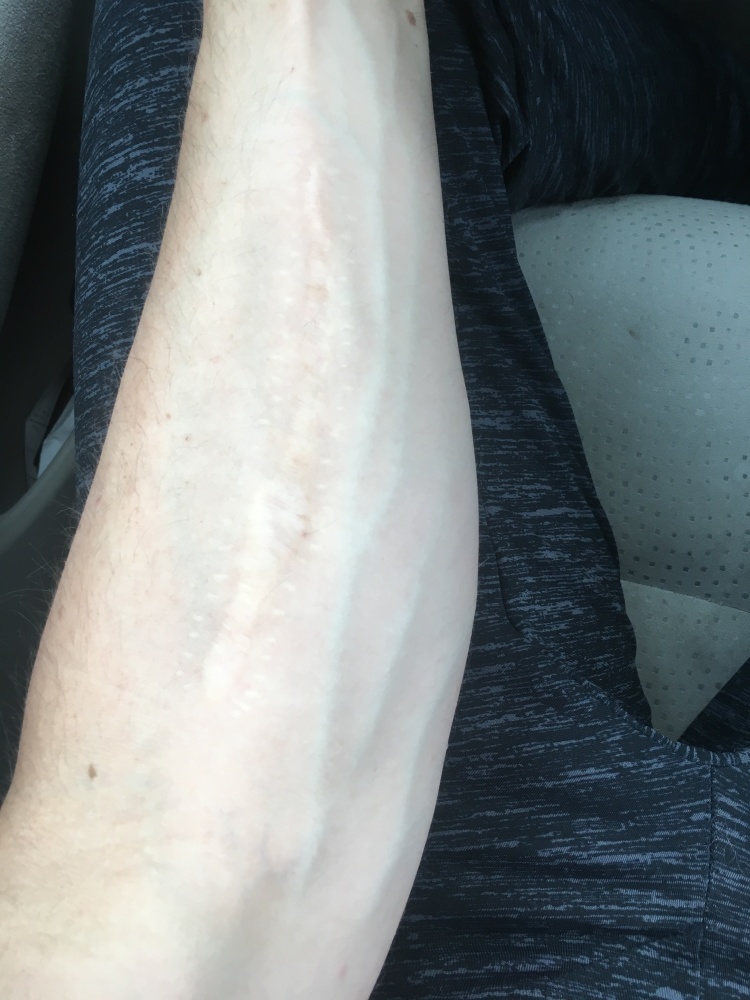 Rock climbing day. Had a blast! Wish I could go every day.
Mastered two new V3s, the last was brutal on my forearms. All these little crimps and pinchers in a corner that relied heavily on the left side. Forearms pictures reflect what happened. I should post a normal photo later haha! But I'm not flexing in the photo and my forearms were so tight and protruding. 💪🏼 🤣
Scar is from a surgery for fixing both broken bones when I was 15. It bugs me a bit while climbing, the plates sometimes limit range of motion, but I think it's really good to exercise the forearm muscles as my left has always been weaker than my right as a result. Time to fix that!
Other photos:
Tweet