It's Kettlebell Time Baby!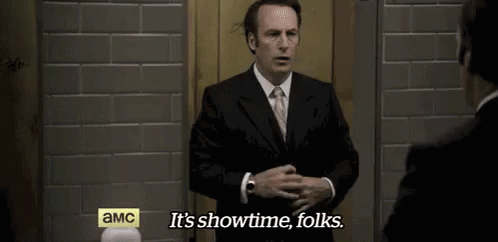 Excited to be giving this program another go. I took some time off over the summer from both doing structured programs, and from training groups. The good thing about having some space from Kenzai for a good chunk of time is that when you are ready to come back, you are READY to come back. I'm geared up and excited to both be a Kettlebell trainee, and trainer, and also be training the Run 10km launch as well.
While I definitely didn't break any records or get in the best shape of my life over the summer, I had a good time, stayed active, and kept up on a healthy (albeit unmeasured) diet. I actually slimmed up a bit even though I wasn't trying too hard, and while some of that was probably a bit of muscle, some if it was definitely fluff and the couple inches off the waist has me in pants that used to a bit too snug, and looking better in my shirts. So yay!
So here I am connecting back with the bells, seeking some muscle building and further trimming down of my fat reserves. There's a ways to go to still get to my peak fitness levels, but instead of obsessing about the end game this time around I'm just enjoying the ride and taking it one day at a time. Plus, it's always nice to give the lessons and workouts the 10th (or 100th) review and fix any typos or issues I see. It never is perfect!
Happy to be training with a couple of fabulous teams! I'll definitely throw in some runs so that I can be on board with my 10km trainees too!
Away we go!
GIF from Better Call Saul on AMC. In my opinion, for what it's worth, the best show on TV since The Wire. Bold claim I know.
Tweet