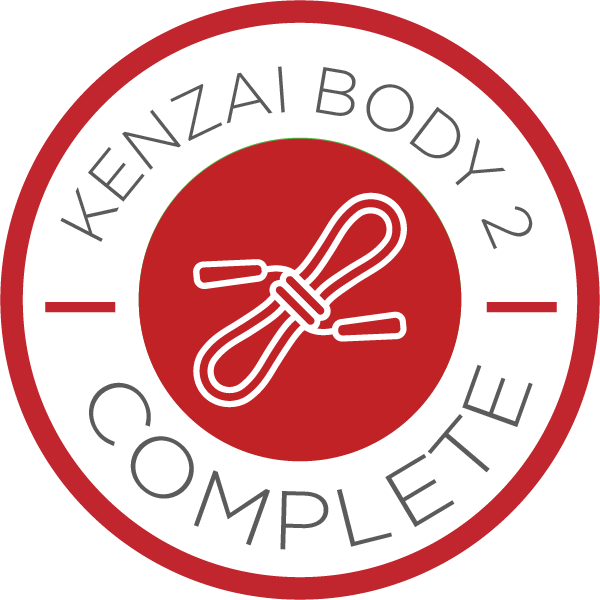 KB2 in the Books!
GRADUATION POST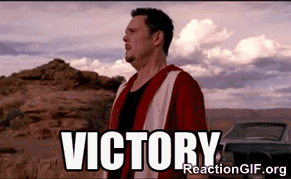 OK, so first things first:
CONGRATS KAOLIN YOU GUYS ARE AWESOME AND TOTALLY KILLED IT. I'M SO PROUD!!!!! :-D
*high five*
Now, on to my final post! (warning: it'll be long, I'm a rambler)
Where to start. Well first I should mention that I'm a little bummed at this last week. I wound up having a down turn and had some kind of funky stomach thing going on. It sapped my energy and made things a little difficult so I wasn't able to do the last couple workouts, or the day 90 one yet. So the plan is to do the day 90 workout tomorrow (I'll upload the final photo then) and then go back and do the final week workouts I missed. They were too fun (and challenging) to not tackle!
So, sitting at this day 90 (despite being bummed at my final week) I am thrilled! I have to admit that I missed a few workouts I probably could've done, had an extra egg yolk or two, and had a couple off-book indulgences for special events I knew ahead of time would overlap with my training. So I have to say, even thought I wasn't a monk, I was super thrilled with the results I achieved! (and yes, curious as to how much better they would've been if I was 100% on point)
It's been almost 8 years since I graduated PCP, and KB2 reminded me of everything I loved about that first experience. It's been a crazy journey from then until now but man am I thankful every day for how stumbling across Patrick's blog as a chubby, un-athletic, barely 20 year-old led to where I am today as a personal trainer for Kenzai, and a somewhat muscular/fit man.
I got my NASM certification during this program, had the privilege of training at the same time (2 month overlap) as my wife and mother-in-law for KB2, and right alongside my new, fledgling KB1 clan Kaolin. What a 90 days it's been! Went by so, so fast.
The hard numbers:
My weight went from ~153 lbs (69.5 kg) daily to ~146 lbs (66.25 kg) daily. I tend to fluctuate naturally a pound or two, so this is an average.
My gut is down almost 2.5 inches and my waist nearly 2! So that's pretty killer.
I think I also pass the t-shirt test now, and won't feel uncomfortable in shorts and a t-shirt this summer (especially since I'll keep putting in the work).
Most importantly, I think all of my physiological changes are 100% in concert with where I see my adult body now. While I was a pretty ripped 135 pounds for a while after PCP, It's just not how I want to look. I like the extra muscle I have now, I like the dimension I am now (sans belly fat that still needs to go) and I'll be fine with whatever weight I am if I keep building muscle and dropping the fat.
That's why my next phase is some dedicated, hardcore, Kettlebell training. Time to get ripped!!!
I also reflect back on how when I found Patrick doing his thing back in 2008, he embarked on this adventure to get in the best shape he could before he turned 30. While I have some more time than he did at the time, that is now my goal as well. I have about 2 more years and I plan on them being serious, focused, and extremely goal oriented. I plan on doing KB3 this year at some point, and I'll be blogging about some benchmarks I plan to reach by the end of 2016. And who knows what kind of craziness Patrick will cook up for him turning 40, but I'm in!
The last thing I want to end this with is a thought, or mantra, that has been with me recently. While I don't always remember it, and I fall very short of perfect, it's something that helps (besides my mantra "the pain is a lie" that got me through KRun haha).
Whatever it is I feel that I am lacking (e.g. Motivation, strength, endurance, love, patience, willpower) I remind myself, or say to myself, "The _____ you need is in you now."
I know, break out the hippy woo-woo sirens. :-P
But seriously, I think this is a lesson that Kenzai teaches and reinforces to us. WE are responsible for our bodies and minds. WE are responsible for our health, education, and relationships. And at the end of the day, when you cross that finish line it's you that got you there. Now I'm not discounting the help we receive from others. Our personal relationships (my wife is my biggest support system and I owe so much to her!) and the social aspect of Kenzai are HUGE. But what I am saying that you don't lack anything to accomplish what you want to accomplish.
The energy, the willpower, the drive, the strength is in you, it's in me, right now. You just have to remind yourself.
It's works for me at least when I want to cop out and do a few less reps of Turbines to save some time, or when I don't think I can do another pull-up.
Alright that's about it guys! For those of you who made it this far, Thanks! And Thanks to Miranda and Angela for being so awesome, love you guys! Thanks to Patrick for an awesome program, Malia for being a great trainer, Chen for the awesome diets (you are a ninja!) and everyone else behind the scenes at Kenzai who work so hard. Also thanks to my Kaolin trainees, and my fellow KB2 trainees! You guys did great.
Peace out everyone! I'll be seeing you around!
For those of you not wanting to be tortured by my essay:
TL;DR - KB2 was awesome. It's been too long since a kicked my butt into shape with a whole 90 days of training, and it's only the beginning!
Tweet