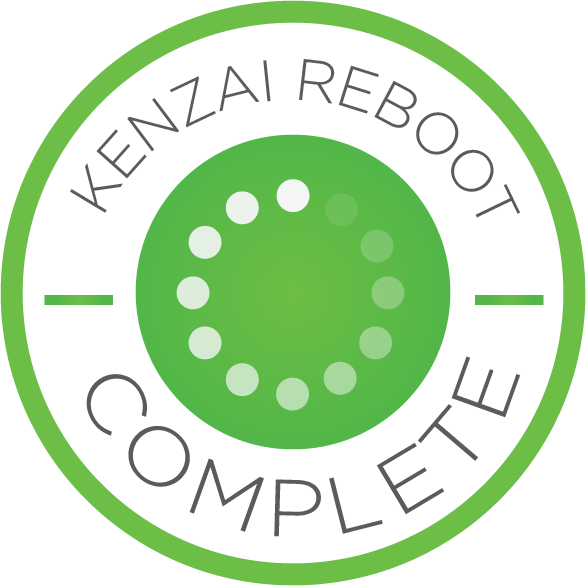 Rebooted (Take 2 I just deleted my other post by mistake!)
GRADUATION POST
Hey Guys! This was awesome!
It was great to go through this Reboot with so much of the Kenzai staff. I loved following all of you guys and I
'm super happy with the program, it was just what I needed right now. After trying to do my own things for a while. I was making progress, but I forgot how much I benefit from just being told what to do! I feel like I have gotten back into the swing, brought back some good habits, and 28 days straight of working out is a longer stretch than I have probably had since PCP!
All-in-all I'm also really pleased with the physical results, especially because the workouts are on the lighter side. I appreciate how it was all about just getting back into training mode, but in person I can really see some changes in definition, and it's nice that Miranda can too! In total I dropped 2.5 inches off my waist and gut, collectively, even though I went up a couple pounds (see weight isn't everything!). What I really need is a way to measure Body fat % now.
So I ended up at 32.5 inches for my waist and 33 inches for my gut, down from 33.5 and 34.5. I'm happy with that!
So from here I plan on keeping with the diet, but not really weighing things out unless I'm in hardcore training mode. I'm also committing to working out every day (hand in hand with the week 4 homework!). I will structure this with 3 day K-Life workouts, 3 days of kettlebell training (I'm working on a project), and 1 day of alternative cardio/sports.
As far as blogging, I want to try to stick to at least one a week. After all I have to brag about my CSA goodies!
Take care guys! And I'm wishing the best to everyone doing Reboot, KB2, or KB right now! Also be on the look out for Euclase group graduating in a week! Woot woot!
Tweet