The Dark Days of Fall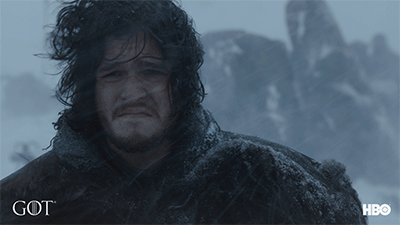 Days are getting shorter, nights longer, and the first snow is scheduled to come this weekend.
While it's always a struggle to stay positive and fired up with the winter creeping in, there's something about this year that feels like a different kind of hibernation is coming. One that is not about packing on the pounds and staying inert, saving every calorie, but one that is trans-formative, where a badass, fit Nate emerges from the icy cold into an awesome Spring.
Hopefully that's not just the matcha talking! haha
Hope everyone is doing good. Halfway there friends!
GIF courtesy of HBO's Game of Thrones
Tweet