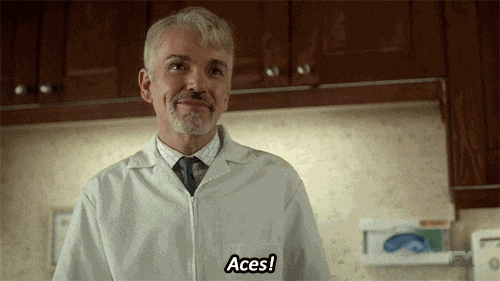 Last week wasn't my strongest. I failed on the whole "mission: get better about the blogs" thing and had a few dietary and workout slips ups. I had been checking off all the boxes and this was just a week that fell apart for me. Family stuff with my mom in the hospital (luckily just a bout of vertigo), and a crazy work schedule with multiple 5am days. Then that stress was capped off with an awesome visit from friends from out of town, and I over indulged in alcohol and some not the best food. I could've done a better job being diligent for sure, but I did make some saves where I wanted to throw in the towel. Verdict: could've been better, could've been worse. Sometimes that's the best you can do!
This week I'm feeling the drive to get dug back in and finish strong. This program has been good for me both mentally and physically and I don't want to waste the time we have left.
Team: I've been reading if I don't comment. I wish I could be a better teammate this time around, I'll try to better for the rest of it!
I do sometimes think that being a trainer, in some weird way, makes it more difficult to stay engaged on the blogs. We spend so much time reading and commenting when we train groups, I think there's kickback to want to just do a program and focus on the diet and exercise but spend some time off the site. I don't think that's good, and I don't think that it applies to every trainer. But it's a behavior I've noticed in myself. And that's the first step to doing something about it!
Anyway gang. Be well! Off to watch some episodes of Fargo with Miranda while I do my Reach workout!
---