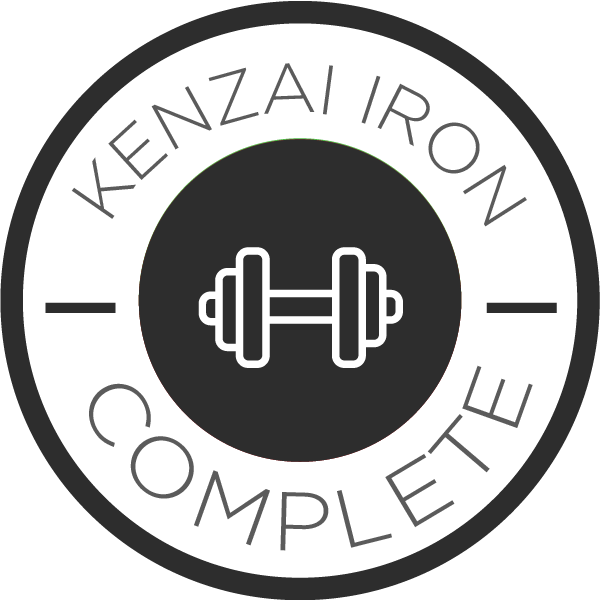 Overall I had a great Iron experience and I learned a lot. I am definitely stronger and gained comfort on a ton of new exercises. I have to say I really clarified what I want out of my exercise and where I want my body to be.
I definitely made progress with the 2 lb rope. I can't jump with it for a half hour straight, but I can get in 15 minutes as long as I rotate in and out with a lighter rope.
I learned that the gains from lifting are slow and steady, and that when I took a week off lifting I continued to make progress - so I think my body has continued to rebuild itself over time.
I learned that I don't like being away from some of the basics - 8 minute Kenzai abs and long runs, half hour jumps just feel good and have become something I need to do to feel great, and I don't like to give them up.
Finally, I learned that more than a year into the Kenzai diet I am still happy eating clean and finding new things to enjoy.
Next for me is to spend some time building my own workouts and eating clean on my own, outside of the app. I have been "on program" a lot this past year, and loved every minute of it, but it will be fun to see what I can do while guiding myself for a bit.
I re-upped for another year of Kenzai, if for no other reason than to thank this amazing program for giving me this healthier lifestyle!
---