Day 64- one month to go!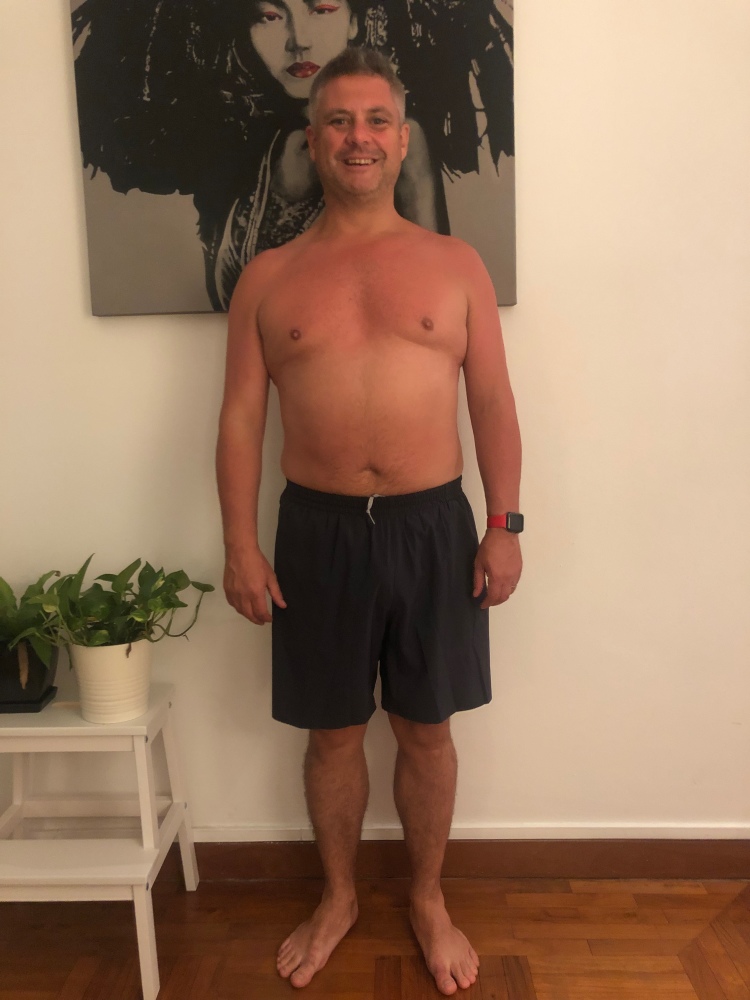 Here's this week photo- can anyone spot the difference...........
Yes- I've had my hair cut, it's the shortest I've had it for a long time, I was hoping that would shave a few ounces off😂
I know the Kenzai approach isn't about the weight, but my whole motivation was to lose weight, so I weighed myself today and I've lost a bit, about 4 kg in total, so my target weight of 89something KG may still be just about doable.
Body wise things seem to be changing though, I had to take more leather out of my belt, and I seem to have dropped 2 holes on my watch strap, although I can't help thinking it's going to take a pretty observant person to notice my newly toned wrists!😂
I was going through my travel plans and it looks like I'm travelling every week of June, so I'll just keep doing the best I can and see where I finish up, I'm Glad we can see the finish line though, as I'm finding the daily workouts monotonous now, and im looking forward to getting back to having friends round for dinner etc...
Tweet