My first 100km cycle!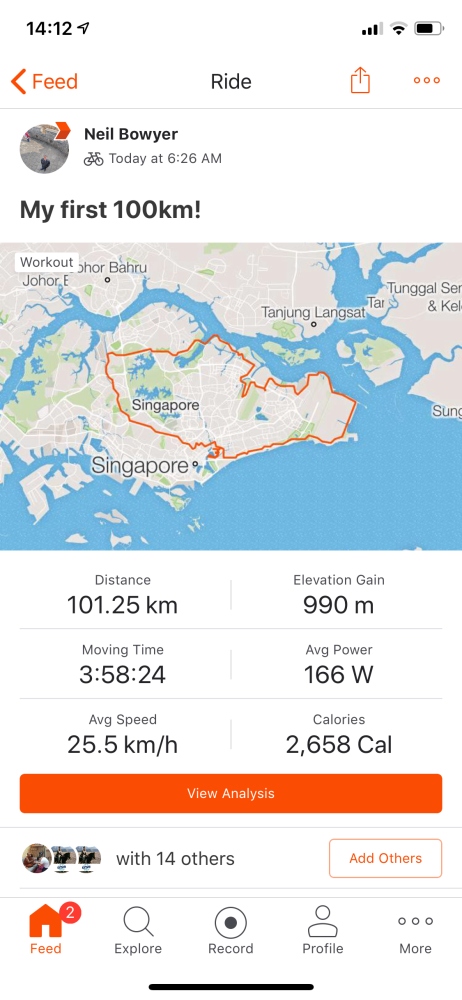 The training for the Triathlon is going Ok all things considering, my heel injury is on the mend, but I still can't run, and as it's all strapped up I can't really swim either! So I'm doing bike and strength instead.
I brought a road bike on Friday and the store I brought it from convinced me to join them on a 100km ride.
I was a bit daunted to be honest, but the pace was steady, 28/30km and we had a couple of rest stops so I managed to finish it, and the bike was good.
I got a great sense of achievement at the end as I'd never cycled that far before....
Tweet