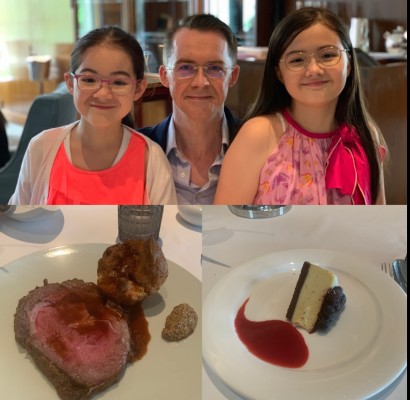 I knew I was going to go for it so I hit the gym for a skip this morning and will do 90 min bike later today.
Beef Tartare, Scotch Eggs, Lobster Bisque, Roast Beef with roast potatoes and cauliflower cheese, could of chips from the kids ans a bit of their Mac and cheese, cheesecake and a chocolate truffle to round it off.
Superb. No regrets, was all about choice.
Now to work it back off!!!!
---