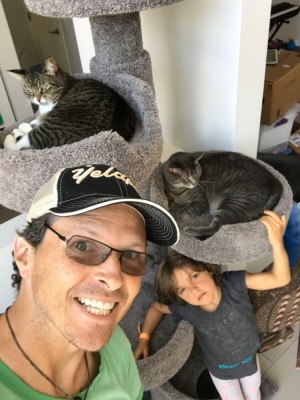 This is not my first time in KB. I think my first KB experience was KB1 in Fall of 2017 (jeezus we're getting old fast). I've basically been on and off KB since then. My doctoral program was a hassle because it often through me off the diet. I think at one point I got down to about 155 lbs and I was in very good KB shape. Then I got off KB and it was hard to get back on. When I tried seriously last Fall I was doing well until I had a scooter accident and broke my shoulder. It was downhill from there.
I think I started KB1 this time at about 186 lbs, maybe a little more, not sure. I checked today and I'm just south of 170 lbs for the first time in a while. More importantly, I'm moving in the direction I want.
One thing I'm doing differently is treating my KB1 program as part of an overall "System" that is essentially guaranteed to provide results: On top of the improved Kenzai diet and exercise I'm going to a gym M/W/F/ that does a type of tri-cardio workout, and every night after my wife and daughters are in bed I go for a 5-6 mile walk in my neighborhood.
There's really no way I can't lose significant calories.
---