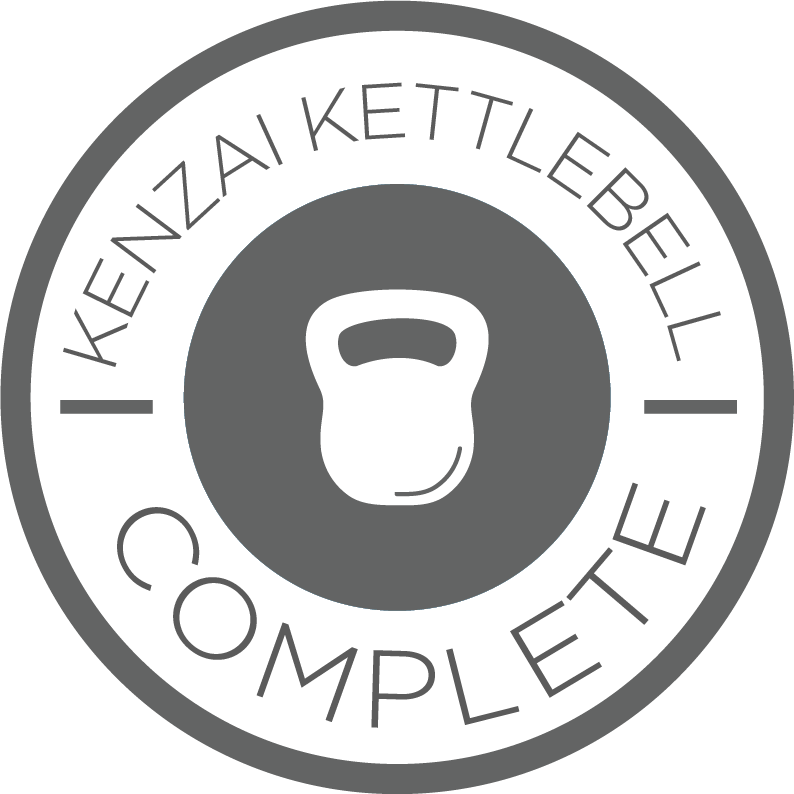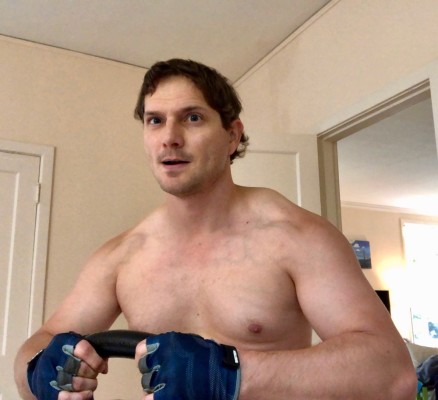 Alright! Finished the final workout without incident. I thought it would be cool to film it in a time lapse, so here I present to you, Warp Speed Kettlebells!
https://www.youtube.com/watch?v=jWB8c3e_kQI
I've been looking for a good six week slot to fit this program in for a while. I'm glad I finally got around to it. I have a lot of thoughts, which I present to you now in no particular order.
• I had a 35 pound (1 pood) and 12 pound kettlebell for this program. I used the pood for almost all exercises. For some it was too light, for others it was a bit too heavy. It was interesting having a set weight and just dealing with it. This is much closer to circumstances you confront in real life when you need to move something heavy, and it doesn't politely dial the weight down. You have to learn how to position and stabilize your body to deal with it and know your limits.
• I got strong on this program but didn't gain much bulk. The kettlebell has a way of running through the arm line (pictured below) in a way that distributes the stimulation across a ton of fiber. This results in less mass but significant strength gains.
• Dealing with a kettlebell is super-functional. In real life you don't ever really curl anything, but you do often hold heavy things by the handle. I could really feel the difference holding a shopping basket in the store. Carrying around a gallon of milk feels easy now.
• My grip strength improved a lot. Below is a photo of my palming a 12 pack of sparkling water. I made my wife take the photo because I couldn't believe how light it felt. Finger, forearm, shoulder and back strength on point.
• My hands were getting really calloused by week 4. I started wearing workout gloves. There's no upside to me having really rough hands despite the "manly nature" of it.
• Aikido performance improved, as you would expect from a practice that uses grips and different parts of the arm and shoulder so much. My Aikido sensei wouldn't be happy to read that as he always says all Aikido comes from the hips. Yeah yeah I know but having strong-ass hands and arms is certainly helpful too, sensei!
• I had a hard time jumping rope on this program after my favorite rope broke. I ran 50 miles over the course of the program. I gotta figure out my rope situation!
• The nicest takeaway from kettlebells is not being intimidated by them anymore. I was always really cautious with kettlebells but now I'm feeling ready for some more advanced stuff like catching in the air and Turkish Get-ups.
• I was pretty strict on the diet and I'm taking a week off to eat and drink whatever I want. Then it's back to a lean diet in the run up to my birthday in July. Everything is on schedule for the 2019 plan, no injuries, illnesses, crises or hiccups so far. Going to enjoy a naughty week and then it's time for the big cut. 8 more weeks.
• Thanks everyone! I'll be catching up with the teams blogs this week! Kettlebell done and dusted! If you haven't done this program give it a try, it's fun and not nearly as grindy as I thought it would be!
---