Cinco De Mayo Indulgence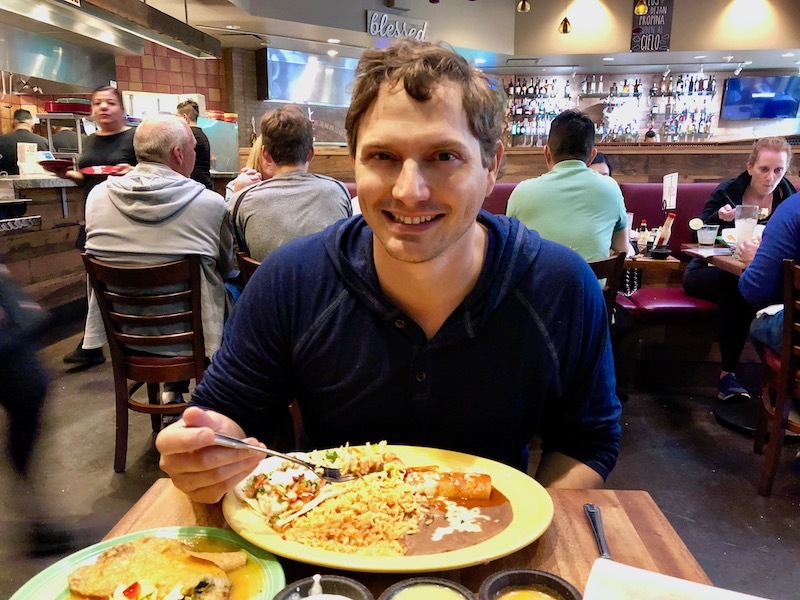 I never pass up on an excuse for some Mexican food, and the indulgence coinciding with cinco de mayo, how could I resist.
Kept it simple, beans rice, one fish taco, one enchilada, and a sip of a margarita sample they were giving out for the holiday. Nice break from the diet, but definitely felt some digestive issues from the oils, cheese, and sodium.
Back to it for a final 3 weeks of clean living.
Tweet