Crosstraining 7: Skatepark
May 19th, 2018 at 10:29PM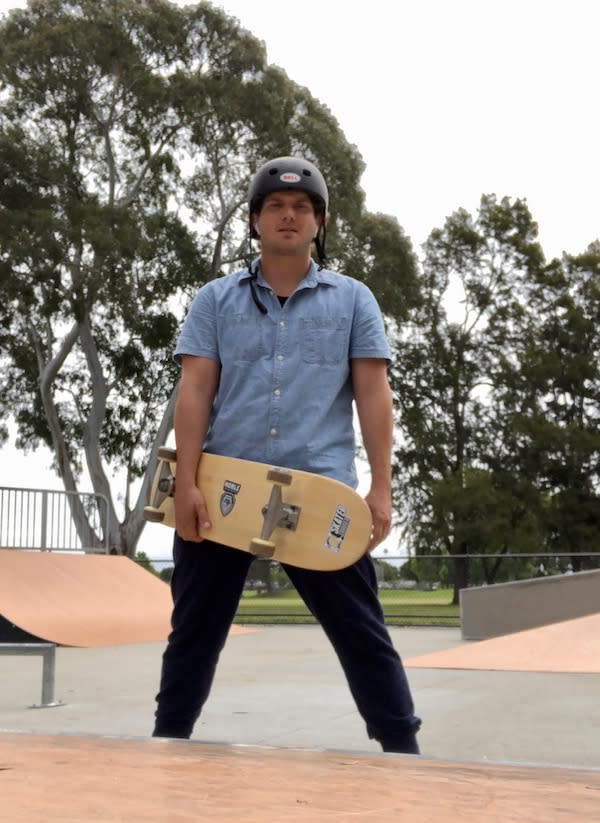 Being an adult is usually a bummer. Responsibilities, bills, time-constraints, stress, frustration, and the specter of your inevitable cellular breakdown and demise hanging over you. But being able to hit the skatepark on a weekday at 9:00 am, when all the usual denizens are stuck in their school desks - that's one of the good parts.
I didn't do anything fancy in this session, just skated around and rode the ramps. Was super concerned about taking a fall and messing up this run program with a dumb injury, so I guess the adult was still in there somewhere.
Been trying to get used to this new bamboo board, it's not nearly as snappy as a traditional deck. Kind of a squishy ride. Fine for this kind of stuff though! Put in my 30 minutes of cross-training and on with the rest of the day! Had the whole place to myself the entire time.
Next morning as I write this my glutes and obliques are super sore, so it was a good cross training day! This program would be awesome if they took out those pesky days where you have to run!
Tweet