Day 2: Did you know we have a Graduate Page?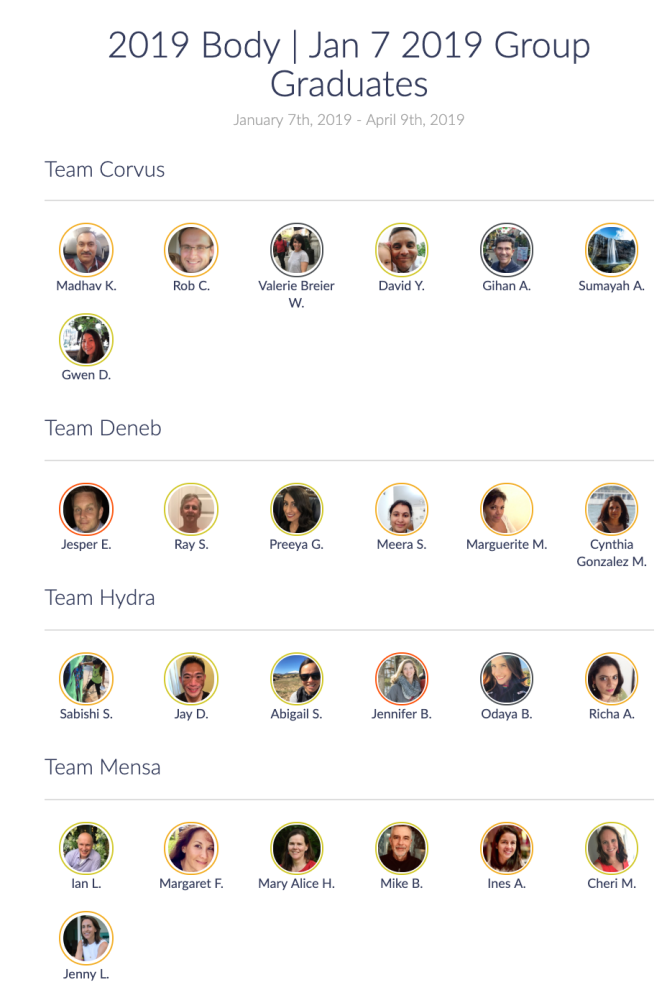 Right now our first Kenzai Body group of the year is coming off of their program. What a great group. Not many people know this but we have a page that shows all trainees who have written their final blog and gotten their graduation stamp (from yours truly).
Here at the beginning of a program it can be really inspiring to read people's stories at the end of the journey and remind yourself that it'll all be worth it.
Great work January team! And good luck to us Bellheads! Workout done and food was clean today!
Tweet