Fatpocalypse Day 64: Hey hey look who's here!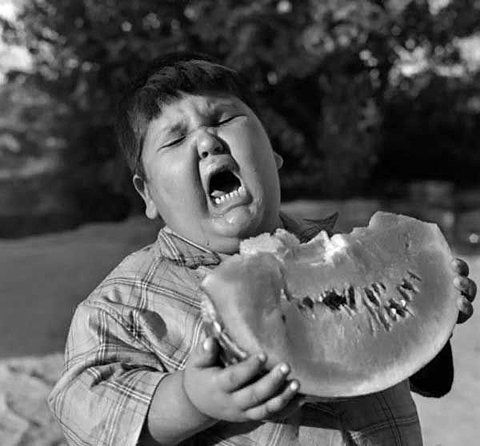 The last few weeks I've been running around so much that I haven't done many mirror checks. Finally did a visual inspection this weekend and was happy to see six little friends are back in my life. Welcome home abs! I know you've been there the whole time, just chilling under subcutaneous tissue, but it's good to get you out in the light again.
Seriously, we spend a lot of time "deprogramming" people to be less obsessed with abs, to focus on more meaningful fitness metrics. But I'm as much a product of my culture as anyone else, and I'm not too big to admit that getting my body fat down to visible ab level is a great feeling.
Many of our core personalities are formed around puberty, and when you're chubby during that time, you tend to internalize the fact that you're never going to be one of those cool people with abs. Even after having abs you still can't quite believe it.
There are a lot of big, important reasons to train. Abs is one of the fun, shallow, vain motivations that brings some spice to training. So... you probably want to see the proof right? You'll have to wait until Day 90!
Day 64 Live Workout: https://www.periscope.tv/patrickcantype/1OyJAvZgDjWxb?t=0
Tweet