My Hammies!
Feb 19th, 2019 at 10:29AM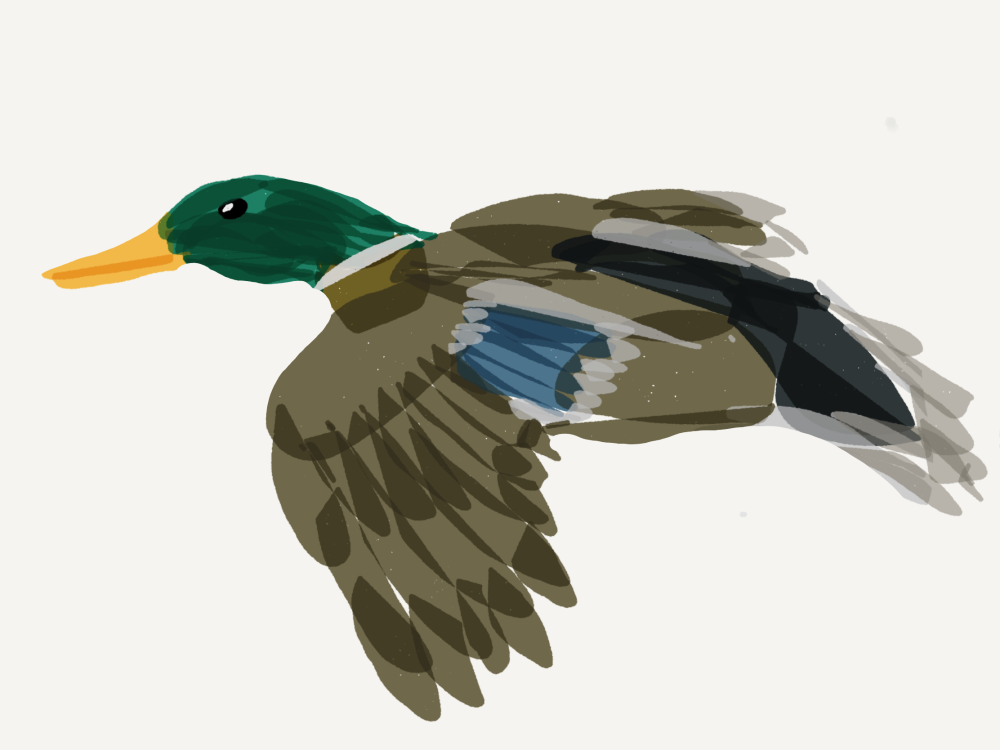 Goodness gracious my hamstrings are feeling strung out this program. I don't think a day has gone by without feeling sore back there. Goes to show how poorly I've been taking care of them sitting at this desk. As a result I've actually felt a limited range of motion, doing that old man thing where instead of just bending over and picking something up I'm sinking down slowly with a stooped back trying not to tweak the hamstrings. I know it'll all result in a more fluid and graceful body by the end. Gotta break down some walls before you renovate your house.
Monk month is wavering. 18 straight days of high productivity is frying my brain!
I painted a duck.
Tweet