Run 16 : Strong Finish - There was an Attempt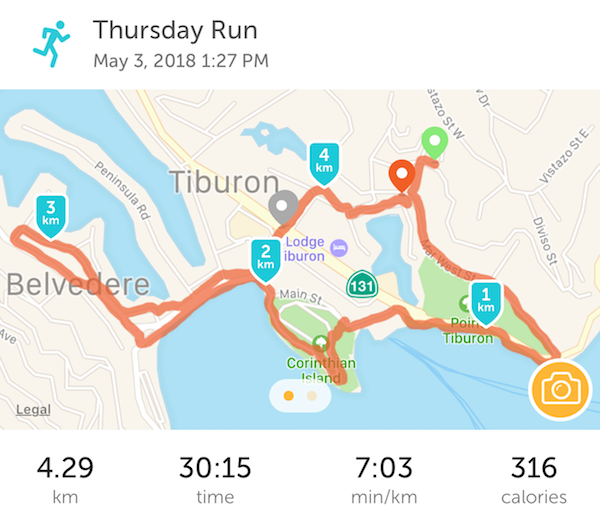 The idea of this run is to conserve your energy and have a strong 5 minutes. I tried. When the lady in my head told me "25 minutes" I got my column aligned, pumped my arms, leaned forward and tried to run faster. My "fast" pace is slower than everyone else's cruising pace! Splits are in the photo below.
I think all this running is making me soft in the head. Three times this week I've left in the house, gotten in the car, and gotten a good 5-10 minutes away from home before realizing I'd left something I needed back at the house. Keys, aikido uniform, important letter I needed to mail. Feeling kind of foggy all day sometimes. Curse you running!
I'm in a pretty gnarly energy valley too, falling asleep early and oversleeping. Tired in the afternoons. My appetite has dropped steadily too. A professional might say "All signs point to depression." But I'm not depressed. I'm just on Kenzai Run.
This program is so hard.
Other photos: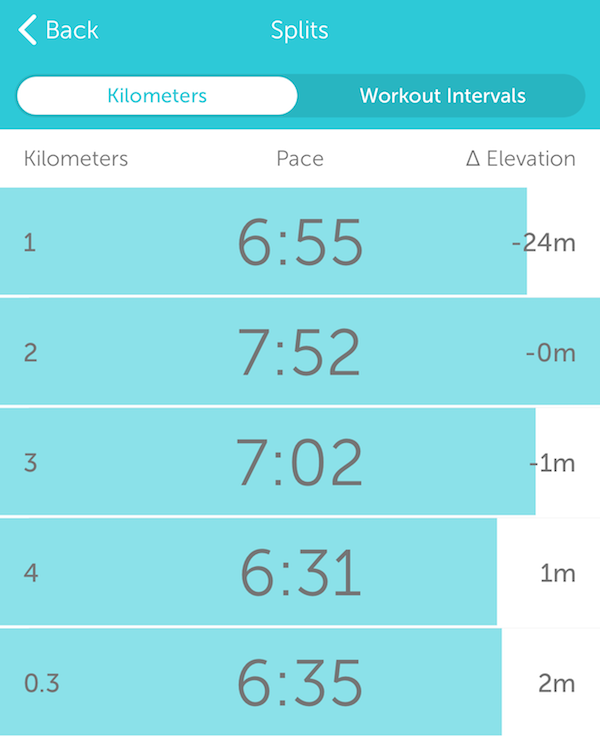 Tweet