Run 17 : Squeezed in Technical Run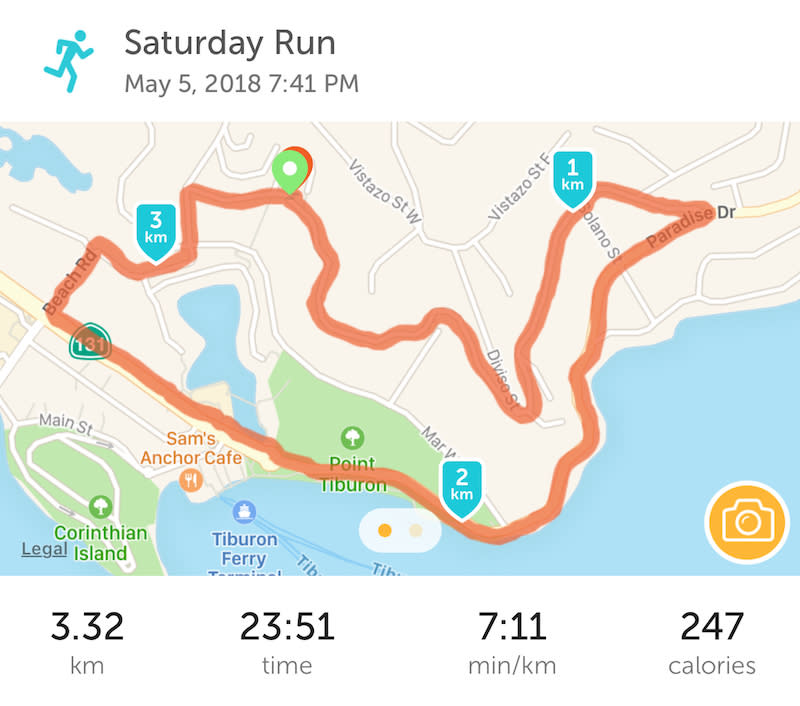 I had some people coming over for dinner on the day of this run, and all day long I kept trying to find a half hour to get this run in, but it was a non-stop busy day. My only chance was in the half an hour before the guests arrived. I texted them saying I was going to do a quick run and headed out.
Maybe because I felt really rushed this run wasn't too bad, I don't even remember much about it, besides the fact that it was a slog.
When I got back they were already at my house talking to my wife in the kitchen. So I'm all sweaty and red in the face, and they say "Oh hey we thought we saw you running when we drove up - but then we saw the guy had good form and looked happy so we knew it wasn't you."
This was said matter of factly and without irony. The legend has spread far and wide apparently.
Tweet