Run 20: Fed-Ex Fartlek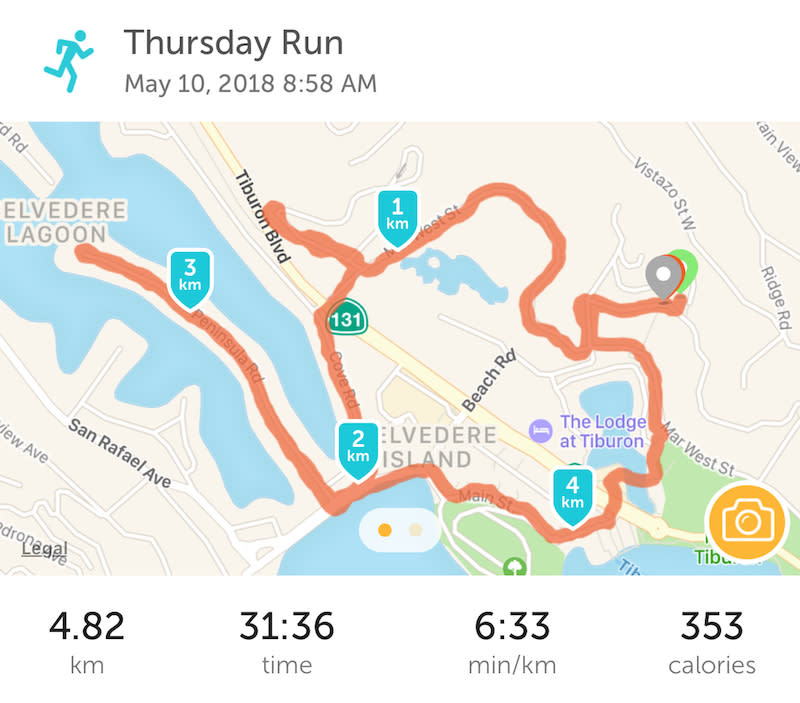 Jeeze Fartleks are tough for me. I realize that I have a deep fear of going all out in a run, my brain is always trying to keep some extra energy in the tank. Even when I try to increase speed I have a lot of trouble maintaining 7-8 on the effort meter - usually I hit 9-10, my mind gets scared and drop back to 5-6 against my will. This was a really bad run for me. I truly have zero skill at this sport - it's good to be humbled day in and day out.
I always to fartleks on this quiet street that has lots of cars and houses that I can use as landmarks for the fartleks. Well today I said "I'm going to run hard to that FedEx van" as one of my targets. Halfway there and the van starts moving down the street! So I'm like "I don't care I'm still going to run to it!" So I'm kind of chasing this FedEx truck around the neighborhood. I never did pass it.
From now on I'm going to use mailboxes for targets.
Tweet