Run 21: Technical Run - Running Club Run In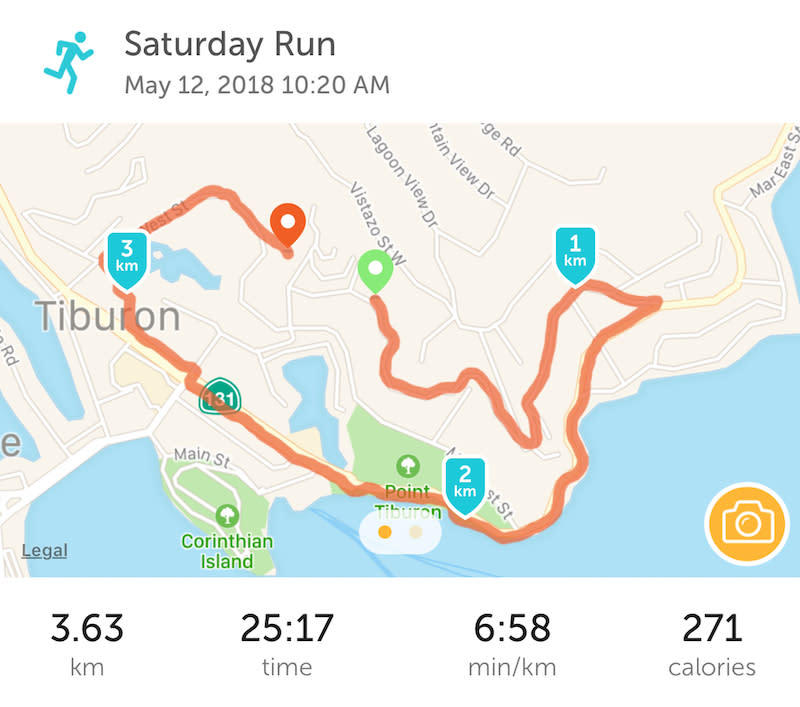 This was a pretty uneventful run until about halfway. I was plodding along at my usual "beaten down burro" pace and I hear some footsteps behind me. This dude in high tech running wear (fancy headphones, elbow wraps, high socks, wrap around sunglasses) passes me on the right. That's cool. I know I'm slow.
Then another dude passes me a few seconds later. Then a lady. Then a dude. They're all wearing all this serious gear and I'm just in my zelda tshirt and boardshorts.
I lost count after 10, but basically I got passed by some elite run club out for a session. Seemed like two dozen people. All of them with these gazelle like legs, long sinewy arms and torsos. Who are these people. Where the hell do they come from?
Imagine a dog doing a doggy paddle in the ocean, getting passed by a pod of dolphins. They're all mammals, they're all "swimming" but one is in their element doing what they were born to do and the other is just making it up and hoping not to die.
The worst was the last guy who passed me. He was clearly the scrub of the group, maybe just started. Still blazing past me. I hope I could give him some inspiration. "I'm the last in this club but at least I'm not that guy!"
Tweet